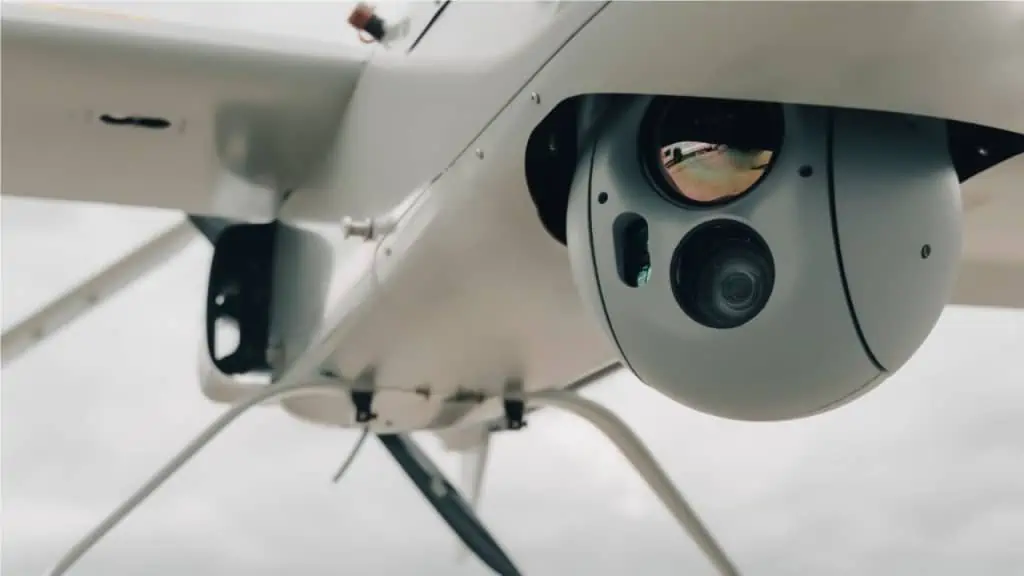 UKRSPECSYSTEMS has launched the USG-400, a multi-sensor and multi-purpose gimbal that combines a Sony Full HD EO sensor with 30x optical zoom and 3x digital zoom, an uncooled IR sensor with 5x optical zoom, and a laser rangefinder. The new gimbal is ideal for UAV (unmanned aerial vehicle)-based ISTAR (intelligence, surveillance, target acquisition, and reconnaissance) applications, as well as civilian missions such as search and rescue, firefighting and border control.
The USG-400 features advanced onboard video processing for high-performance digital video stabilization, target tracking and video enhancement
features. The included mission control software for sensor operator provides easy and intuitive access to a variety of features including a moving map, geo-information, tracking modes, information sharing, and reporting tools. UKRSPECSYSTEMS' Aerowatcher software covers all aspects of the mission, from planning through to post-flight data sharing, and allows operators to focus more effectively on the task at hand.
The USG-400 features a flexible installation design that allows it to be nose-, belly- or keel-mounted.
Watch a video showcasing the new USG-400 gimbal below: