Citadel Defense has expanded its intelligence and counter-Unmanned Aircraft Systems (cUAS) offering with a suite of new technology under the Titan brand of cUAS solutions.
The Titan Drone Finder (DF), Titan Tactical Assault Kit (TAK), and Titan Multi-Sensor (MS) are designed to keep the U.S. military ahead of the threat curve through industry-leading autonomy, Artificial Intelligence (AI) and Machine Learning (ML).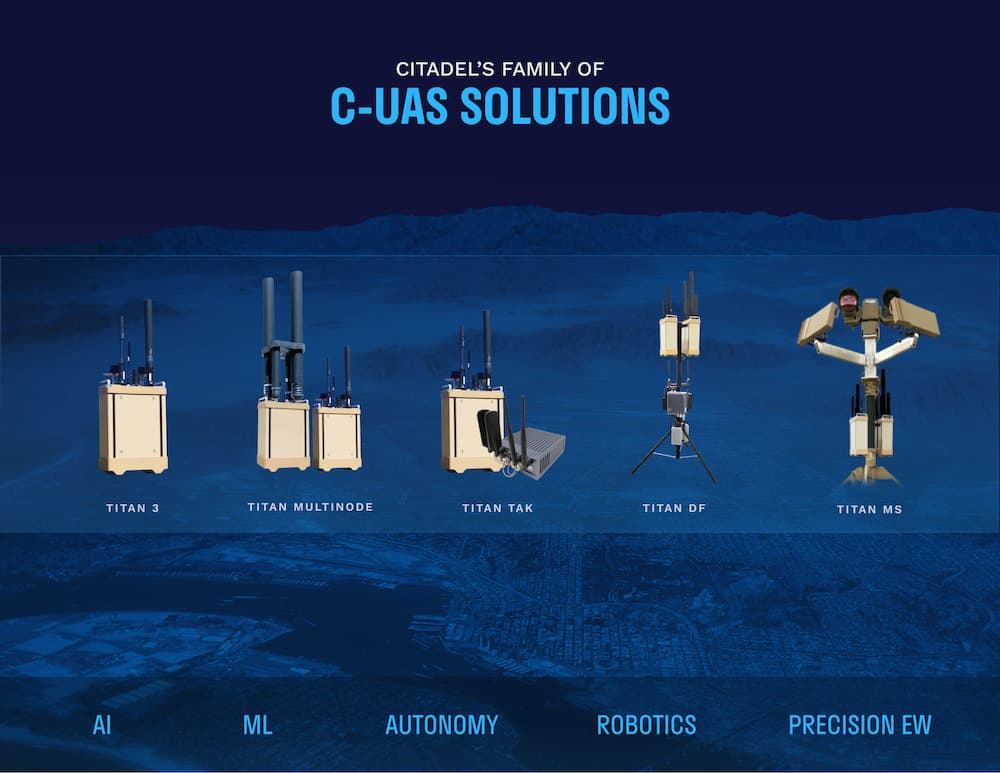 Citadel's open software architecture supports quick integration into other command and control platforms. Using a custom Android Team Awareness Kit (ATAK) software plugin, the Titan system can be autonomously monitored and controlled from anywhere in the world.
The Titan Drone Finder system geolocates the pilot and drone and tracks patterns of UAS activity important for mission planning. The Titan Multi-Sensor solution integrates radar, optics, and advanced AI analytics to deliver comprehensive and affordable force protection.
Christopher Williams, CEO of Citadel Defense explained, "Our autonomous systems quickly and accurately detect, identify, track, and defeat threats without impacting legitimate UAS operations. This preserves freedom of action for friendly forces and security teams.
"Countering the small UAS threat is a joint team effort. We are fortunate to work with the industry's leading technology companies to deliver the most advanced solutions for any mission set."
Citadel provides low Size, Weight, Power, and Cost (SWAP-C) solutions that have been operationally validated across fixed, mobile, and dismounted missions. The Titan family of cUAS solutions provides additional options for Forces across all cUAS capability domains.