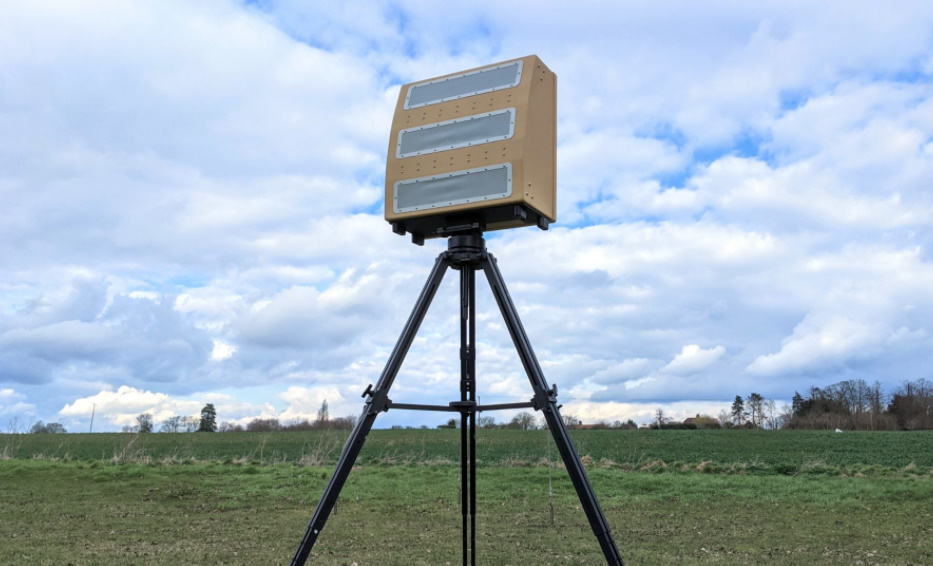 Blighter Surveillance Systems (BSS) has unveiled its latest drone detection radar at the DSEI 2021 exhibition. The A800 3D Multi-Mode Drone Detection Radar is an automatic electronic-scanning radar designed to detect and precisely locate small commercial drones, as well as surface targets over land and water.
Based on next-generation monopulse antenna technology, the A800 performs its air, ground and sea detection functions all at once, allowing tri-mode operation with simple user setup. The A800 uses triple transmit-and-receive, radar-beam spotlighting to focus all its energy on targets of interest, and ignores ground clutter and off-beam targets, giving rapid scanning of a 90° wide by 40° high cone.
The A800 has the ability to classify targets into the following categories:
Surface targets (on land or water)
Flying targets (with full 3D coordinates)
High-flying targets (above and outside the 3D measurement cone)
The A800 can be used as the key detect element in C-UAS (counter-unmanned aerial system) products. It is designed to counter current low-slow-small (LSS) threats caused by the mis-use of commercial hobby drones such as small quadcopters. To further enhance system performance, the A800 features smart micro-Doppler target filtering, reducing false alarms and improving the detection of both multicopter and fixed-wing drones.