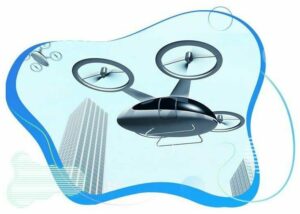 Ramco, a developer of end-to-end ERP (enterprise resource planning) software for UAS (unmanned aerial systems), has partnered with Unmanned Systems Technology ("UST") to demonstrate their expertise in this field. The 'Gold' profile highlights how their end-to-end AI and machine learning-powered software can be used for both military and civilian drone enterprises and operators, providing essential tools to manage all aspects of the UAS lifecycle.
Providing an all-in-one solution, the connected software system provides more accurate data, significantly reduces operational costs, speeds up decision-making and allows faster response times. Real-time dashboards provide up-to-the-minute information on the readiness of the drone fleet, enabling rapid and worry-free deployment.
Ramco's advanced drone fleet management software includes a variety of powerful features:
Configuration & Design – The Configuration Management feature allows operators to maintain different asset configurations, including multi-level sub-assemblies, for a variety of different drone missions. The software allows users to easily track As Build Configuration, Allowable Configuration and Actual Configuration, and to quickly switch the drone fleet between different configurations as the mission demands.
Flight Operations & Electronic Flight Bag – The enterprise-class Electronic Flight Bag (EFB) capability allows UAS pilots to undertake flight operations and track required tasks and activities. The software can be integrated directly with the UAS platform, providing high-accuracy performance data that can be used to inform maintenance and planning.
Fleet Management – The Ramco drone fleet management solution provides easy tracking of customer and contract details, as well as flight logging and incident reporting. Real-time dashboards deliver instant access to all critical fleet information, providing users with an essential overview of readiness and capabilities.
Manufacturing – The manufacturing module allows UAS OEMs to drive down costs by automating production and enhancing the efficiency of planning, scheduling, execution and product data management. Manufacturers can easily track the entire product lifecycle, ensuring high standards of quality and compliance.
Project Accounting & Reporting – The integrated accounting module with contract frameworks provides full visibility into the entire project lifecycle, allowing users to automate invoicing, improve cashflow, track earned value, and increase profitability.
Inventory Control – Unlike traditional asset management, Ramco software addresses UAS-specific inventory control, with a strong focus on line-replaceable units (LRU) and maintaining optimal stock. The advanced inventory optimization and planning tools allow manufacturers and operators to significantly lower costs.
Maintenance – Unique maintenance management tools for UAS allow enterprises to track tools and support equipment, plan and schedule maintenance programs, and log and respond to defects.
To find out more about Ramco and their drone fleet management software solutions, please visit their profile page:
https://www.unmannedsystemstechnology.com/company/ramco/