MKS Instruments, Inc's Ophir Optics Group facility in Europe (Bucharest, Romania) is now AS9100D certified. The certification recognizes MKS' ongoing commitment to providing innovative, high quality thermal imaging solutions for electro-optical system manufacturers in the global aerospace and defense markets.
This certificate is in addition to the AS9100D certification held by the Jerusalem, Israel facility and the ISO 9001:2015 quality certifications held by both facilities.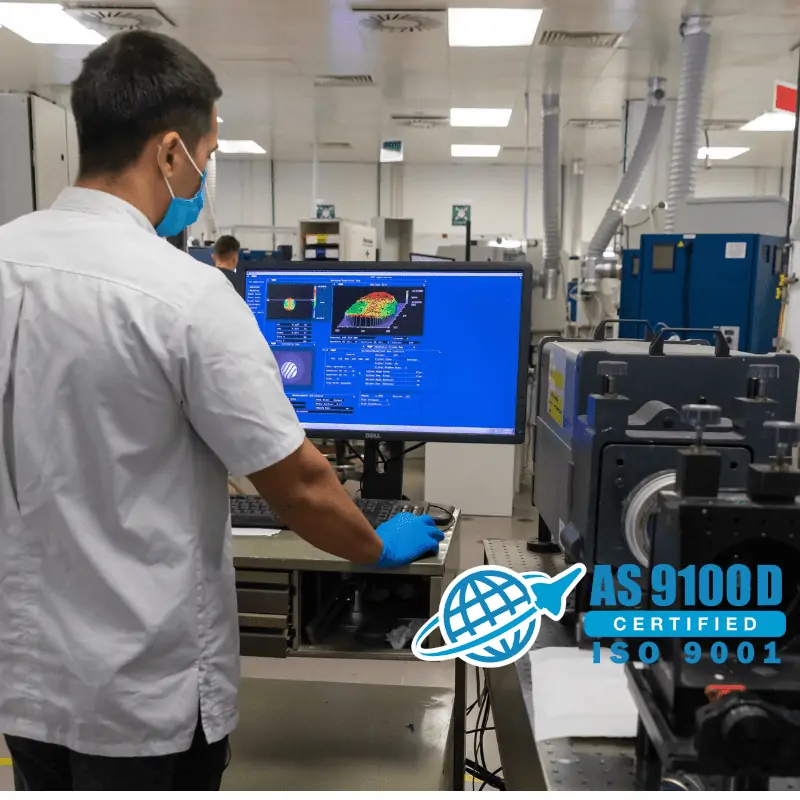 AS9100 is the International Quality Management System Standard that demonstrates a company's ability to work at the highest possible standard required for the Aviation, Space, and Defense sectors. It has been widely adopted to promote quality, safety, and continuous product and process improvement.
"This certification is an important step in our defense and aviation growth strategy," said Dr. Kobi Lasri, General Manager of Ophir Optics Group. "Ophir Optics has spearheaded thermal imaging technology innovations in the commercial and defense markets for decades, including advanced, long range thermal imaging zoom lenses and high-precision optical components. While we have always focused on providing our customers with quality products and services, achieving the AS9100D certification for our European site is a well-earned achievement that confirms our unwavering emphasis on world class optical solutions and quality management."