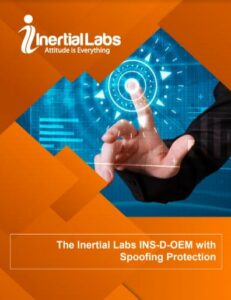 Inertial Labs has released a whitepaper that provides a detailed look at the company's Kernel-100 Inertial Measurement Unit (IMU) and Digital Tilt Sensor (DTS). The compact, lightweight unit incorporates precision tri-axis MEMS accelerometers and gyroscopes, and provides linear accelerations and angular rates for a variety of unmanned systems and robotics applications.
Download the full whitepaper here
The whitepaper covers:
How temperature calibration is performed for the Kernel-100, including details of linear model computation
Allan variance testing and calculation of Angular Random Walk (ARW) and Velocity Random Walk (VRW)
Applications for the Kernel-100, including antenna stabilization, remote weapons stations, and underwater ROVs (remotely operated vehicles)
Details of the forthcoming Kernel-300 for higher accuracy applications
To find out more about the Kernel-100 IMU and digital tilt sensor, and its applications for unmanned vehicles and robotics, download the full whitepaper here.