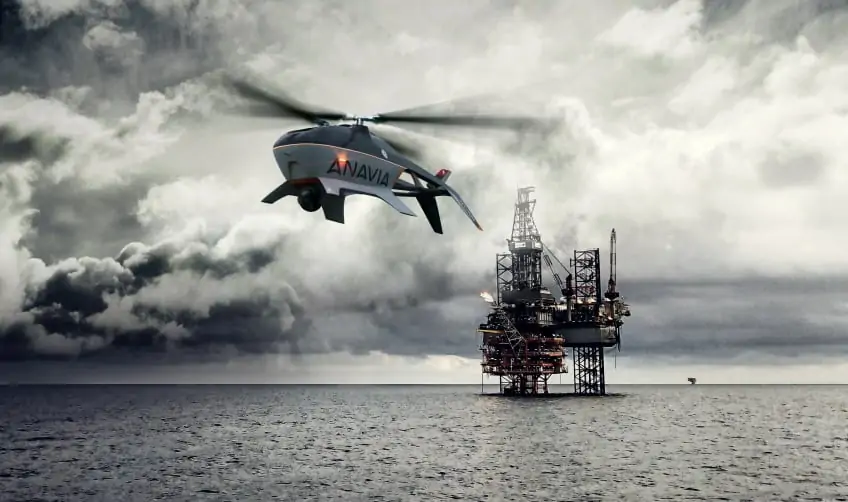 ANAVIA has released its first helicopter UAV (unmanned aerial vehicle), an advanced system that delivers up to 240 minutes of flight time and can carry a payload of 65 kg. The VTOL (vertical take-off and landing) HT-100 has been designed with safety, performance and ease of operation in mind.
In addition to its long endurance and heavy lift capacity, the system features a back-up motor and intelligent redundancy systems, intuitive controls, and easy mission programming. With long maintenance intervals and low costs, and compatibility with a wide range of sensors and payloads, the HT-100 is designed to be an economical alternative to conventional manned helicopters.
The HT-100 is targeted at a wide range of fields including mapping and surveying, surveillance, logistics, search and rescue, defense, and precision agriculture. ANAVIA's certified experts can provide customers with all the training they need to carry out their missions autonomously and with maximum precision and safety, as well as to maintain the UAV's modules themselves. ANAVIA also handles servicing, inspections and potential repairs, including the procurement of spare parts.
A spokesperson for ANAVIA commented: "With the HT-100, ANAVIA is entering the growing UAV market at exactly the right moment. The brilliantly engineered, state-of-the-art complete system impresses with its reliability, ease of operation, efficiency and modular concept and is sure to be flying important missions around the world quite soon."