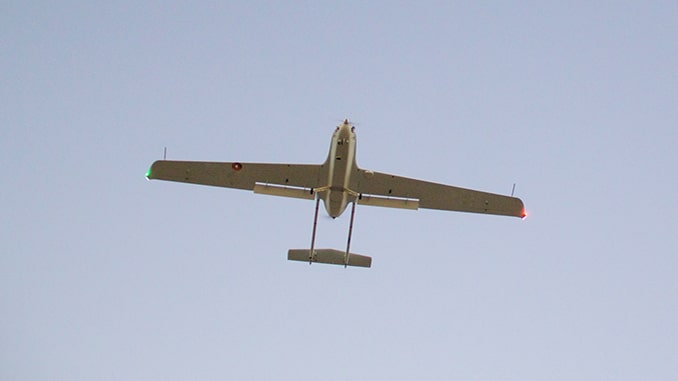 Trident Aerospace, a provider of drone-based ISR (intelligence, surveillance and reconnaissance) services, has confirmed that one of its customers has provided 4,000 flight hours as part of a continuous ISR services contract over a 24-month period. The services were carried out with a S-45 BAALAM UAV (unmanned aerial vehicle) from Hydra Technologies, providing persistent support for critical law enforcement operations.
The S-45 BAALAM is a twin engine tactical UAS specifically designed to operate under harsh weather conditions. It features an endurance of 12 hours, a command and control range of 75 miles and a 17,000 feet operating ceiling, and can be equipped with a range of payloads for EO/IR, SIGINT and ELINT capabilities.
Trident Aerospace offers contractor-owned/contractor-operated full ISR solutions, as well as sale of full UAS, for government institutions in border protection, law enforcement and intelligence support. The company also provides solutions for private sector customers such as utilities and oil and gas operators.
Trident Aerospace and Hydra Technologies have recently entered into a partnership to support customers throughout the American continent, Africa and the Middle East.
Robert Morris of Trident Aerospace commented: "We are proud to announce this important milestone, achieved with a S-45 BAALAM system from Hydra Technologies. The S-45s have successfully flown supporting the customer's law enforcement operations and performed flawlessly despite challenging missions and sometimes extreme weather conditions. This is only one example of the reliability of the S45 that has managed to be successful in supporting the customer's needs at all times."