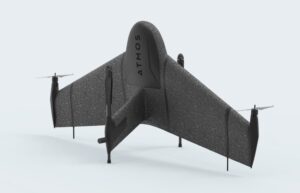 Atmos, a Dutch manufacturer of fully autonomous VTOL fixed-wing drones for surveying and mapping applications, has launched a completely renewed version of their popular Marlyn UAV.
For over a year Atmos' engineers worked closely with users and resellers to upgrade the Marlyn platform with a key objective of improving the user experience. Together with key customers, the team have developed a more accurate, and easy to use UAV, with changes across the entirety of the product.
"Surveying is a constantly changing industry, and we believe it's important as a manufacturer to always be innovating and pushing the status quo, while producing affordable platforms" said Sander Hulsman, CTO at Atmos. "Therefore, based on the feedback of our customers we were tasked with taking Marlyn to the next level, in a completely user-centered way", he added.
Both interior and exterior have been totally overhauled – the drone has been strengthened and simplified, making it easier to operate and maintain.
New interior design and components
Most of the new features can be found under the hood aiming to improve the usability for Marlyn's pilots. This includes quick-swappable payload modules, smarter batteries with a LED charge indicator, and USB-C extraction of PPK and autopilot data, making it easier in this way to transfer data than ever before. The Atmos Autopilot has also been extensively overhauled, improving controllability in high winds as well as streamlining the update process for future Marlyn improvements.
New payload option: SONY A7C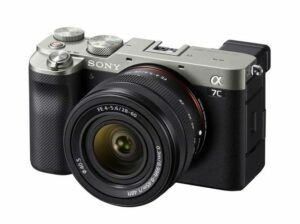 User feedback dictated the need for a more cost-effective survey sensor without compromising data and performance, so the Atmos engineering team selected and integrated the Sony. This 24.4MP full frame sensor provides GSD as low as 1.7cm with no sacrifice on Marlyn's performance, and at around half the cost of a 42MP RX1RII module.
New flight planning software
Atmos has also revamped Marlyn's flight planning software. The Navigator suite now features on-demand datasets for each of Marlyn's sensors and applications, a wind benefit calculator, and an area planner which helps you to choose the right sensor for your job!
The Marlyn platform is now available, with bundle prices starting from €16,950.