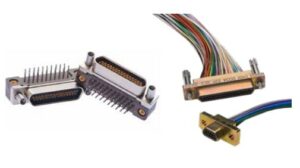 Cinch Connectivity Solutions has released a whitepaper outlining how MIL-SPEC connector technologies have been adapted to solve everyday challenges in commercial applications. Commercial and industrial systems such as UAVs (unmanned aerial vehicles) and other robotic platforms are increasingly facing extreme operating conditions that exceed the limits of traditional specifications, and adapting interconnects designed to military specifications and standards is becoming more common.
Read the full whitepaper on the Cinch website here
The whitepaper covers:
The challenges surrounding everyday commercial applications
MIL-SPEC and MIL-STD
Adapting MIL-SPEC interconnects for commercial and industrial functions
Interconnect solutions based on MIL-SPEC and built for commercial and industrial applications
MIL-DTL-83513 connectors for unmanned systems
MIL-SPEC connectors for aerospace, industrial and military applications, including circular connectors and expanded beam fiber optic connectors
Cinch provides a range of MIL-SPEC interconnect solutions that are ideal for rugged, demanding commercial and industrial applications. To find out more, read the full whitepaper here.