LightWare, a leading developer of miniature LiDAR sensors for drones, robotics and self-driving vehicles, has partnered with Unmanned Systems Technology ("UST") to demonstrate their expertise in this field. The 'Silver' profile highlights how their compact, lightweight microLiDAR laser rangefinder systems can provide essential vision capabilities for unmanned and autonomous systems, enabling solutions such as sense and avoid, terrain following and precision landing.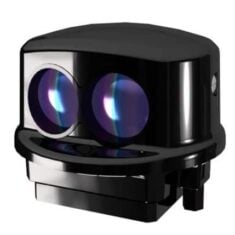 The SF45 is an extremely compact and lightweight scanning microLiDAR sensor featuring a 320º field of view and an update rate of up to 20,000 measurements per second. Designed to provide enhanced 3D depth perception for UAVs and ground robots, it can be mounted either on the top of the side of a vehicle.
The high-accuracy, high-precision microLiDAR delivers reliable performance even under poor weather conditions and dense vegetation. With a scanning range of 50m in bright sunlight, it is ideal for a wide range of applications including altitude measurement, obstacle detection, sense and avoid, and SLAM (simultaneous localization and mapping).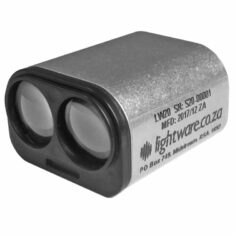 The LW20/C microLiDAR is a compact laser scanner designed to provide professional-grade performance for drones, self-driving cars and vehicles, and other robotic platforms. Measurements can be made up to 100 metres away for long-range remote object detection, and the system provides a rapid scan rate of up to 388 readings per second.
The LW20/C provides driver hardware and software for easy interfacing with servos, enabling the creation of lightweight drone collision avoidance solutions. It can also be used as an altimeter for multirotor UAVs, providing high-accuracy measurements of height above ground level for proximity warning and automated landing systems.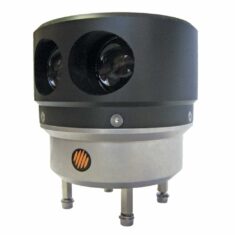 The SF40/C is a 360-degree scanning laser rangefinder designed specifically for UAVs. With a range of up to 100 metres and the ability to make 20 thousand measurements per second, it is ideal for assisted drone takeoff and landing, collision avoidance and SLAM (simultaneous localization and mapping) applications.
The SF40/C features configurable alarm zones with definable distance, angular width and aiming direction for easy proximity alert setup. Data can also be streamed via serial to an external host controller for analysis.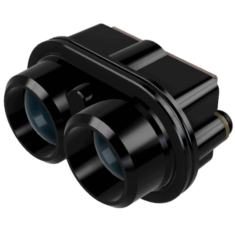 The SF000/B is an ultra-miniature time-of-flight laser rangefinder intended for highly SWaP (size, weight and power)-limited applications. Measuring just 22 x 34 x 21 millimeters and weighing only 8.8 grams, it features a configurable scan rate of up to 388 readings per second.
The SF000/B is almost completely immune to background light, wind and noise, making it ideal for rapid, high-accuracy obstacle detection. The miniature LiDAR sensor operates from a 5V DC power source and can be easily interfaced to a variety of processors via serial or I2C.