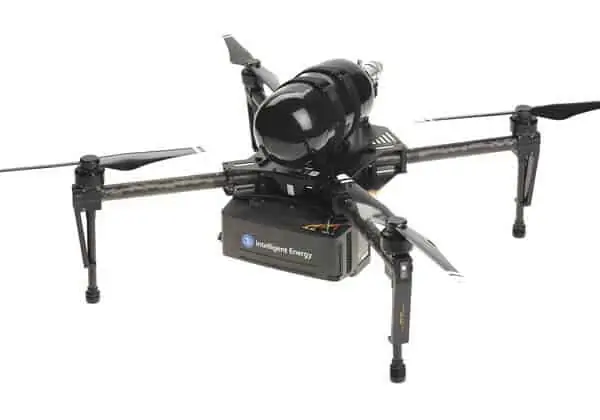 Intelligent Energy has entered into a partnership with US-based UAV (unmanned aerial vehicle) maintenance, repair, and overhaul services provider Robotic Skies that will allow the company to expand North American post-sale support for its drone fuel cell power modules.
Intelligent Energy's Fuel Cell Power Modules are the lightest and most power dense available on the market, offering many advantages for commercial UAV users. They are particularly ideal for companies requiring long-endurance solutions for unmanned parcel delivery and inspection services. Intelligent Energy fuel cells achieve three times the flight duration compared to batteries and their lightweight design means they can lift larger drones and carry heavier payloads.
The two companies are working together to establish Robotic Skies as an integration partner for the modules, providing maintenance and other ground support services for Intelligent Energy's customers through the global network of Robotic Skies service centres. The partnership will initially focus on the North American UAV market, but with the potential to support other Intelligent Energy products in the field.
Lee Juby, Intelligent Energy Chief Sales Officer, commented: "The North American market is important to us and as such we welcome this new partnership with Robotic Skies. Their global network of commercial UAV Service Centres will provide additional support to our customers and help them to deliver more from their UAVs by unlocking longer flight time and higher payload capability. Together we can accelerate sales of the smallest and lightest fuel cell UAV products on the market today."
Brad Hayden, President & CEO of Robotic Skies, stated: "Intelligent Energy's advanced fuel cell system is the kind of innovation that drives the commercial UAV market forward. Our partnership will give operators and manufacturers a path to integrate this game-changing technology into new and existing unmanned aircraft platforms."