Robotic Skies, a worldwide network of service centers providing aviation-grade maintenance and repairs for commercial unmanned aerial systems (UAS) and drones, has partnered with Unmanned Systems Technology ("UST") to demonstrate their expertise in this field. The 'Gold' profile highlights how Robotic Skies can provide customized and turnkey drone maintenance solutions to suit UAS fleet operations and OEMs (original equipment manufacturers), no matter the fleet size or location.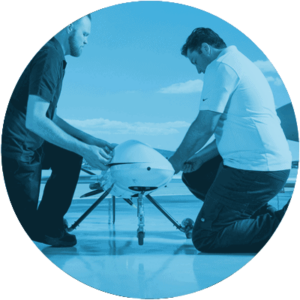 The Robotic Skies Service Center network currently features 200 (and growing) hand-selected, independently owned and operated drone servicing and repair shops, spanning 43 countries. Robotic Skies Service Centers carry maintenance and repair certifications from the local civil aviation authority (an FAA Part 145 repair station certificate or equivalent), and all technicians are trained to the highest quality standards.
The Service Centers provide unmatched expertise in repair, maintenance, and field upgrade services for high-end commercial UAS. The convenience of local drone repair shops reduces the cost and risk of transporting unmanned aircraft over long distances to remote facilities and increases productivity with accelerated return-to-service schedules.
Robotic Skies provides scalable maintenance and repair solutions for commercial drone operators that allow customers to keep their fleet flying with a minimum of downtime. Local drone Service Centers reduce the risks and costs of shipping drones to remote facilities, maximising business productivity and ensuring that operating companies don't miss out on new opportunities.
Robotic Skies also provides drone maintenance and repair programs for OEMs, allowing companies to stay focused on their core business of developing and selling new products, while the ongoing reliability and safety of UAVs is ensured, helping maintain exceptional customer service standards.
To find out more about Robotic Skies and their customized and turnkey drone maintenance solutions for commercial UAS, please visit their profile page:
https://www.unmannedsystemstechnology.com/company/robotic-skies/