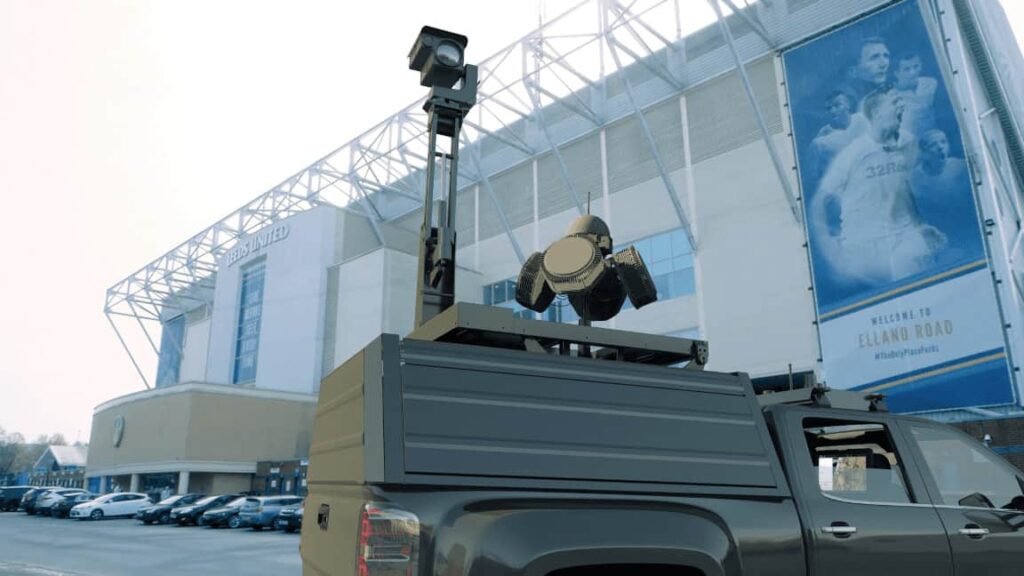 Elbit Systems has announced the launch of the ReDrone Vehicular Tactical System, a vehicle-mounted version of its counter-drone detection and neutralization system. The new system is intended to address the growing need for protection of vehicles and convoys against hostile unmanned aerial systems (UAS). The base system is operational with several armed forces around the world and has been deployed as part of the last visit of the Pope to Latin America.
The ReDrone Vehicular Tactical System can detect, identify and neutralize all types of UAV operating on any radio frequency within a radius of several kilometers. It provides a 360 degree protective barrier against rogue drones for stationary or on-the-move assets, and is capable of day and night operation under any weather conditions. It can be mounted on all types of military vehicles.
Find suppliers and manufacturers of counter drone technology >>
The system can be configured to operate automatically or manually, and is rapidly deployable with no setup or operator control required. It features an open architecture design that enables full data flow to the vehicular control system and an effective interface with command and control centers.
The ReDrone Vehicular Tactical System neutralizes radio, video and GPS communications between hostile drones and operators, and can also distinguish between a drone's signals and its operator's remote control signals in order to facilitate separate tracking of each.
Watch a video about the ReDrone family of counter-UAS solutions below: