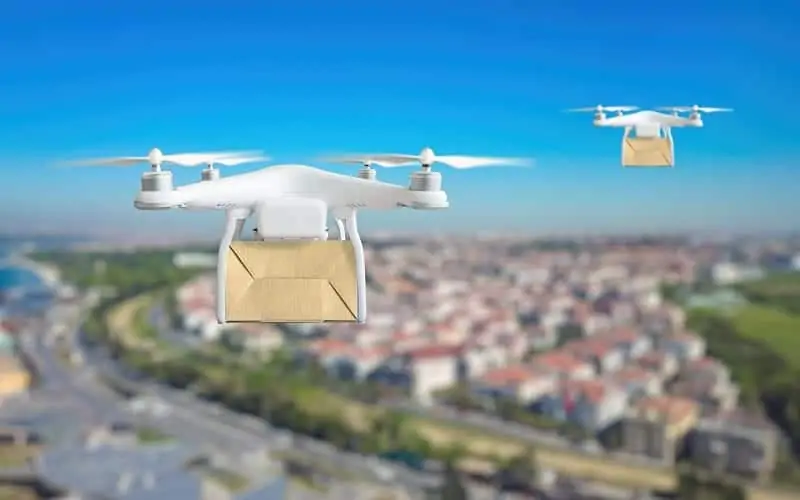 NASA has announced that it has selected two organizations to host the final phase of its four-year series of increasingly complicated technical demonstrations involving small Unmanned Aircraft Systems (UAS).
The Nevada Institute for Autonomous Systems in Las Vegas and the Lone Star UAS Center for Excellence & Innovation in Corpus Christi, Texas, will host demonstrations to confirm NASA's UAS Traffic Management (UTM) system can safely and effectively manage drone traffic in an urban area.
The drone flights will take place in and around downtown Reno, Nevada between March and June, and Corpus Christi during July and August.
"This phase represents the most complicated demonstration of advanced UAS operating in a demanding urban environment that will have been tested to date," said Ronald Johnson, NASA's UTM project manager. "We are pleased at the plans by our partners in Nevada and Texas to conduct flight tests in a true urban environment with the support of the City of Reno and the City of Corpus Christi."
With these demonstrations, NASA and its partners, including the Federal Aviation Administration, aim to help the commercial drone industry understand the challenges posed by flying in an urban environment. Results of the flight demonstrations also will help inform future rules, policies and traffic management procedures for operating drones safely over populated areas.
Key technologies to be demonstrated include: airspace regulator Flight Information Management System, the UAS Service Supplier interface for multiple independent UAS traffic management service providers, and their interface with vehicle integrated detect-and-avoid capabilities, vehicle-to-vehicle communication and collision avoidance, and automated safe landing technologies.
"We are very excited to partner with NASA on such an important program that will have a significant innovative impact on the global UAS Industry," said Chris Walach, the Nevada organization's senior director.
Mike Sanders, acting executive director of the Texas organization, added, "This series of tests is a critical step in enabling the safe integration of unmanned aircraft systems within an urban environment."
The UTM project is part of the Airspace Operations and Safety Program in NASA's Aeronautics Research Mission Directorate.