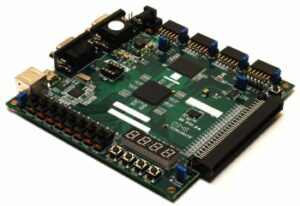 San Francisco Circuits (SFC) has announced the introduction of a new educational component of its website to address Printed Circuit Board (PCB) component sourcing and overages. The information is geared to help customers source the right amount of critical components for projects such as unmanned systems and robotics PCBs without creating costly shortages during assembly.
The component overages worksheet gives target quantities for projects based on the number of finished pieces required. The sheet is broken down by component size for common resistors and capacitors. SFC also offers a formula for more expensive parts for more accurate budgeting.
"One of the most frequent questions we get from customers is how to know what is the right quantity of components that are needed for any given project," says Sam Danovich, VP of Sales.
"Order too few, and you create delays or order too many and you've wasted money. Our years of experience has given us the knowledge to accurately walk customers through this process with a great degree of accuracy."
The PCB component overages sheet can be viewed here at the San Francisco Circuits website.