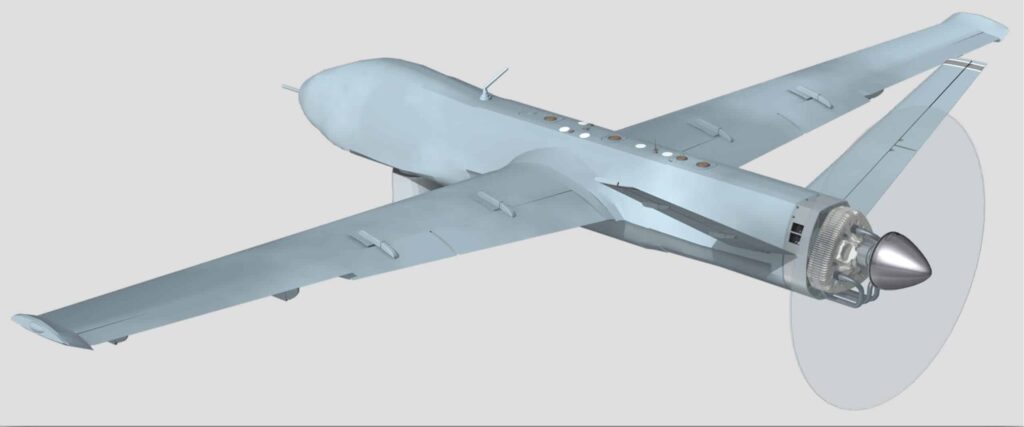 LiquidPiston has announced that the U.S. Defense Advanced Research Projects Agency (DARPA) has awarded the company an additional $2.5 million to continue development of its 30kW X4 rotary diesel engine prototype, bringing DARPA's total funding of the engine technology to $6M. LiquidPiston received this award after meeting the objectives for Phase I of the program, which had focused on the clean sheet design of the X4, and demonstrating the structural integrity of the new engine platform while operating under compression ignition of diesel fuel.
The objectives for the $2.5 million phase II of the program are demonstrating 30kW of power and reaching 45% net indicated fuel efficiency from the .75L X4 prototype. Development will be executed at LiquidPiston's state-of-the-art dynamometer & engineering test facility in Connecticut.
Find suppliers of Engines for UAVs >
Phase II also lays a foundation for future work. When development of the fully packaged engine is complete, the 30kW X4 engine is expected to weigh just 30lbs and fit into a 10" box, while achieving 45% brake thermal efficiency – approximately an order of magnitude smaller and lighter than traditional piston diesel engines, and also 30% more efficient. The efficient, lightweight, and powerful rotary Diesel/JP-8 X4 engine offers a disruptive power solution for direct as well as hybrid electric propulsion and power generation.
"Exceeding DARPA's objectives for the first phase of the program validates the potential for an entirely new category of military-grade, rotary diesel engines," said Alexander Shkolnik, CEO and Founder of LiquidPiston. "In combustion testing, the X4 prototype handled peak cylinder pressures reaching 150 bar at a compression ratio of 26:1. This is the first time that a rotary engine has shown the capability to achieve true compression ignition at this ratio in a single stage of compression and without any supercharging. We're excited to continue working with DARPA in demonstrating the power and efficiency capability of the X4, while identifying transition pathways for the technology within specific branches of the armed forces."
"We believe military forces' advanced and autonomous air, sea and ground vehicles would benefit from a new power platform which is compact, lightweight and burns heavy fuels efficiently; and LiquidPiston technology could improve mission endurance and payload, or increase the mobility of higher power electric generators," added Shkolnik. "Our novel cycle and rotary engine architecture promise dramatic performance improvements while also reducing engine heat signature and minimizing vibration impact on intelligence, surveillance, and reconnaissance equipment."
LiquidPiston is in discussions with development partners considering potential applications in range-extended electric vehicles and drones in both the military and commercial sectors. Bringing the efficiency of a large diesel engine to markets typically served by small gasoline engines could nearly double the fuel economy or range of these types of vehicles.