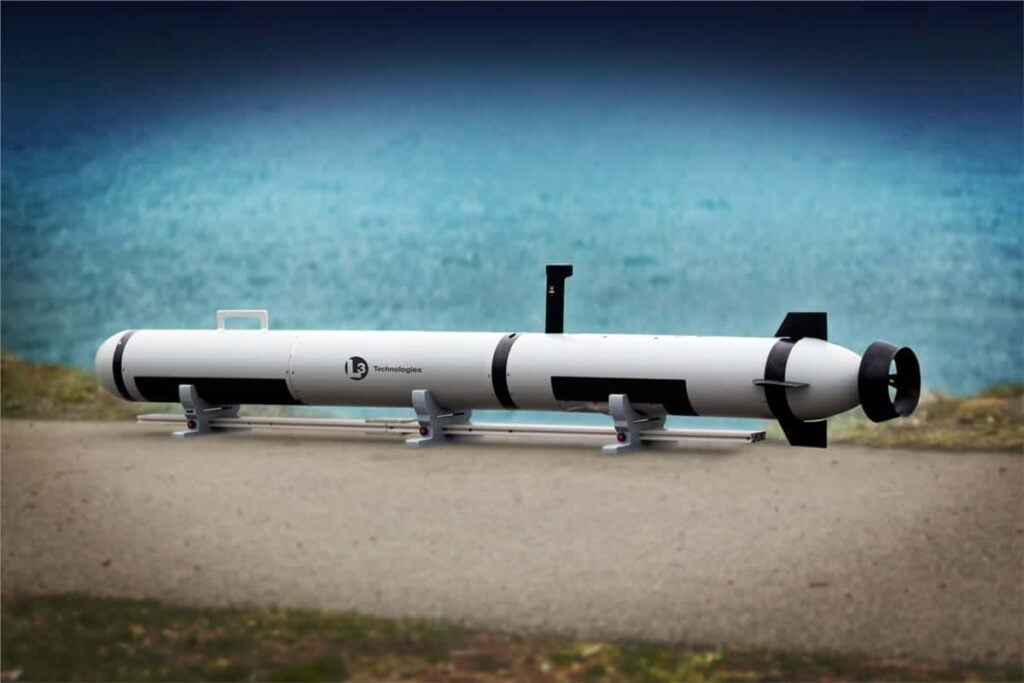 L3 Technologies has announced that it will unveil its new Iver Precision Workhorse (Iver PW) autonomous undersea vehicle (AUV) at the 2018 Sea-Air-Space Exposition hosted by the Navy League in National Harbor, Maryland. The new Iver PW is the first in a family of advanced military AUVs to address a wide variety of customer missions, including multi-domain intelligence, surveillance and reconnaissance (ISR), anti-submarine warfare (ASW), seabed warfare and mine warfare.
"L3 is making strategic investments in advanced C6ISR capabilities that position us as a prime integrator in the emerging undersea market," said Christopher E. Kubasik, L3's Chief Executive Officer and President. "Iver PW offers a broad range of innovative technologies to our U.S. Navy and international customers to aid in executing their missions."
Iver AUVs support a range of military AUV tasks, with longer endurance, enhanced reliability and survivability, multi-sensor support and increased autonomy. With advanced capabilities, the new Iver PW extends critical features that have made the Iver product family a popular choice for military and commercial missions.
"The Iver PW demonstrates L3's ingenuity and customer focus in developing next-generation processing, autonomy and power technologies to enable new capabilities and missions for a real-time tactical advantage in the field," said Jeff Miller, L3's Senior Vice President and President of its Sensor Systems business segment.
The company plans to demonstrate other AUV technologies at Sea-Air-Space, including its novel aluminum-water AUV power module developed by L3 Open Water Power for lithium-free safety and extended range, as well as its theatre ASW simulator developed by L3 Adaptive Methods.