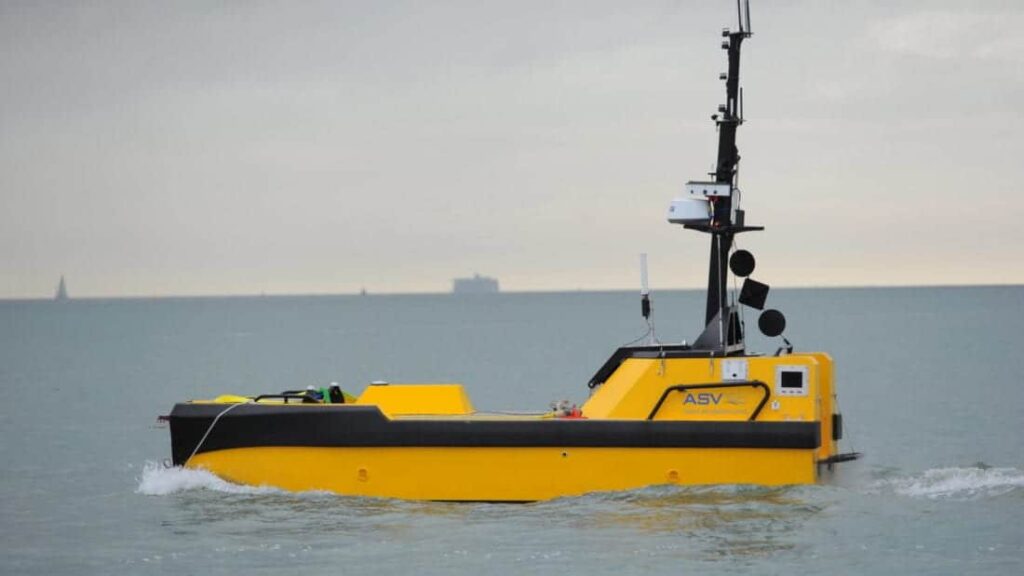 ASV Global has announced that the UK Ship Register (UKSR) has signed a C-Worker autonomous vessel to the flag, marking the first time that the UKSR has signed an unmanned vessel and showing how it is adapting to the changes of the maritime industry.
ASV Global's C-Worker 7 is a multi-role work class ASV (autonomous surface vessel) suitable for a variety of offshore and coastal tasks. The vehicle can be used to complete tasks such as subsea positioning, surveying and environmental monitoring without the need of a ship on station or sea-bed anchoring. C-Worker 7 can integrate a variety of payloads including multi-beam, USBL, CTD and ADCP via exchangeable payload frames.
The autonomous C-Worker 7 vessel is capable of executing pre-programmed missions set up using ASV Global's 'ASView' autonomous control system. The vessel is used by the oil and gas industry for tasks such as offshore construction support.
Doug Barrow, Director UK Ship Register said, "By supporting emerging technologies such as autonomous systems, we are helping to keep the UK at the forefront of the global maritime industry."
Vince Dobbin, Sales and Marketing Director of ASV Global said, "We are delighted to have achieved the first registration of a semi-autonomous vessel for maritime operations. The Maritime and Coastguard Agency has been critical in enabling ASV to reach this pivotal milestone recognising the prominence of unmanned systems in the maritime environment."