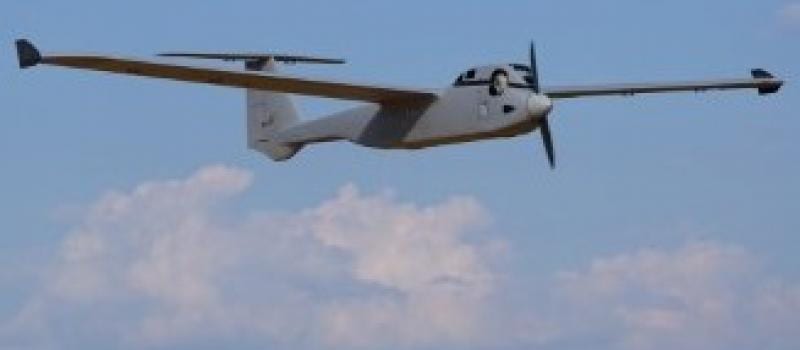 Sagetech Corporation has announced that it has demonstrated the safe flight of a small Unmanned Aircraft System (UAS) in controlled airspace using the same technology that helps maintain manned flight safety.
A PAE ISR Resolute Eagle UAS, equipped with a Sagetech XPC-TR-50 Mode C transponder, successfully completed a mission in civil airspace at the Pan-Pacific UAS Test Range located at Pendleton Airport in Oregon while operating under an FAA Certificate of Waiver or Authorization (COA).
Resolute Eagle is a fixed wing tactical UAS that is designed for use in civil or military airspace. Without a transponder, the aircraft's small size makes it virtually invisible to Air Traffic Control (ATC). Sagetech's military-certified XP transponder eliminates this issue, allowing the Resolute Eagle unmanned airplane to operate safely while sharing airspace with manned aircraft.
"Sagetech is delighted that PAE ISR selected our transponder to demonstrate commercial capability of the Resolute Eagle UAS in civil airspace," says Kelvin Scribner, Sagetech's chief executive officer. "Sagetech's technology has been a key enabler of small UAS military operations for over 15 years and PAE ISR's flight from the Pendleton, OR airport marks another step as our products transition from military to civil use."
UAS operations are projected to increase sharply in civil airspace in the coming decade. This event signifies PAE ISR's ability to offer a dynamic platform to a broader customer set; successfully fulfilling U.S. commercial and civilian requirements in addition to U.S. military missions.
Aviation transponders are a key part of the system air traffic controllers use to maintain safe separation between aircraft. Moreover, small UAS are not detectable passively by ATC radars because of their small size. Transponders allow these aircraft to integrate seamlessly with existing ATC radar systems.