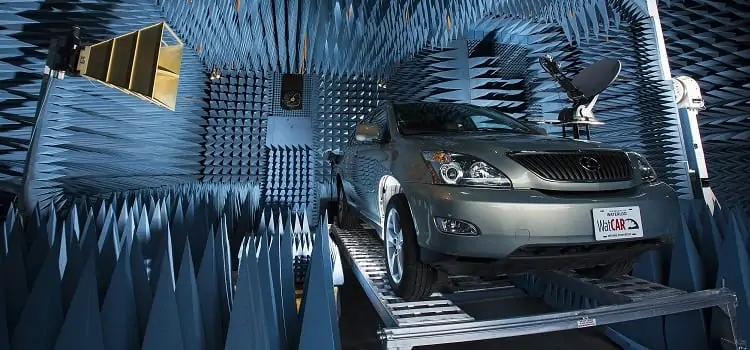 Applanix has announced that it is collaborating on advanced research for autonomous vehicle guidance and control systems with the University of Waterloo Centre for Automotive Research (WatCAR). Applanix will provide WatCAR with its Positioning and Orientation System (POS) for testing autonomous guidance and control systems in real-world conditions. Applanix will also provide the Trimble GNSS-Inertial board set for integration with car systems and sensors to enable precise positioning.
Applanix technology will be used by WatCAR to assess the performance of the guidance and control systems on board their autonomous vehicles. This testing will take place in challenging weather conditions and environments including on roads under repair, with lane reductions and closures, are wet or covered in snow, and where there is poor visibility.
The Trimble on-board GNSS-Inertial board set provides the precise positioning needed for autonomous vehicle applications as they navigate their environment. Ideal for use on all sizes and types of vehicles, the AP boards feature Trimble's high-performance precision GNSS receivers and Applanix' IN-Fusion GNSS-Inertial integrated technology that produces uninterrupted position, roll, pitch and true heading measurements of moving platforms.
Applanix' expertise in these autonomous technologies is part of a broader Trimble solutions portfolio for automation and vehicle autonomy, which began more than three decades ago. Trimble has a long history of using automation to improve safety and productivity — from pioneering automated blade control for earthmoving and providing positioning solutions for some of the earliest robotic applications in the 1990s to delivering automated steering for farmers and providing positioning technology for fully autonomous off- and on-highway trucks. In addition, Trimble further enables high-accuracy solutions by leveraging its global infrastructure to deliver GNSS corrections to support autonomous operations globally. The relationship with WatCAR will aid in improving the core technologies that deliver high-end systems capabilities for a variety of Trimble markets.
"We are excited to collaborate with the University of Waterloo and WatCAR on this leading research in autonomous vehicle technology," said Louis Nastro, Director of Land Products at Applanix. "Applanix has been committed to meeting the needs of autonomous vehicle manufacturers for more than a decade, as first demonstrated in the early days of the DARPA Grand Challenge. And today, we are also part of many autonomous vehicle programs deployed worldwide in commercial applications."
"The Trimble AP products, first introduced in 2009, are designed for use in small, mass market vehicles where size, weight and cost factors are important. They have also been designed to easily integrate with the industry's leading sensors, making them an ideal solution for autonomous vehicle navigation systems and sub-systems," said Nastro.
"We welcome the opportunity to work with Applanix, a leader in reference systems. Their technology identifies, with very high accuracy, the exact location of our vehicle at all times," said Ross McKenzie, Managing Director of WatCAR. "Applanix is a valued industry partner and their team is great to work with. Going forward we anticipate a solution that will enable autonomous vehicles to traverse the real world reliably and safely."