Aegis Power Systems, a leading manufacturer rugged power supplies and converters for unmanned systems, are showcasing their extensive range of products on the Unmanned Systems Technology ("UST") website.
The 'Silver' profile highlights Aegis' mission-critical power equipment that is particularly suitable for harsh environment industrial, commercial and military applications:
Single Phase AC-DC Power Supplies – suitable for a variety of applications and mil-spec requirements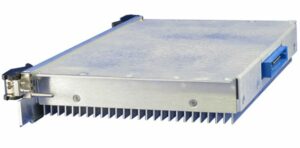 The 1PH60A is a single-output AC-DC power supply converter card provides 400W, 600W or 650W of power depending on the output voltage
The CS7061A is a quad-output AC-DC power supply that converts 115V AC power into four DC outputs (+5Vdc, -12Vdc, +12Vdc, +24Vdc)
The HR2303-01 is a multiple output power supply that converts 120V AC power into three DC outputs, with a total of 810W output power.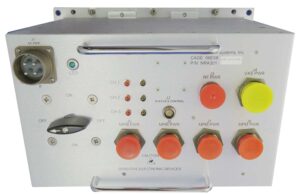 Three Phase AC-DC Power Supplies – designed for higher load applications
The NRA301 is a multiple output AC-DC power supply with a total output capacity of 4505W
The CWA401 is a chassis pluggable multiple output AC-DC power converter that takes in a three phase AC input and delivers three DC outputs
DC-DC Power Supplies and Converters – designed to meet a variety of input and output specifications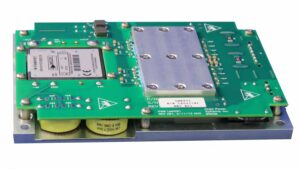 The LMA501 is a DC-DC power converter card that can provide continuous operation with an input of 270Vdc, as per the MIL-STD-704E/F specification
The 300E is a DC-DC power converter that takes a high voltage input of 300Vdc and provides a single 28Vdc output with maximum power of 3700W
The HY2714A is a DC-DC converter power supply that takes a 28Vdc input and provides five outputs for customer use.
VME Power Cards – highly configurable power solutions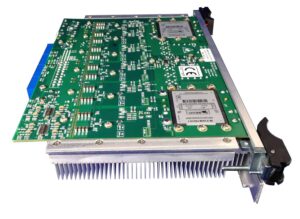 The VME550 series is a range of DC-DC VME power converter cards, each of which provides four different DC output voltages
Aegis also develop custom power supplies to meet unique and demanding power conversion needs.
To find out more about Aegis Power Systems, visit their profile page >
To create your company profile, please click here.