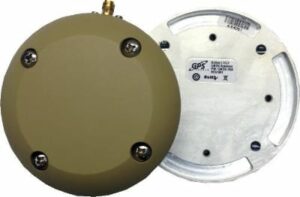 GPS Source, a designer and manufacturer of GPS solutions, has announced the release of a new GNSS Antenna. Robust and lightweight, the new antenna is suitable for harsh environments and long-term, high-precision applications worldwide.
Robert Horton, CEO of GPS Source, said, "We are very excited about the new GNSS Antenna. Our advanced technology provides superior performance in both GPS L1/L2 and GLONASS L1/L2. This is the best solution for technically demanding users."
The new active antenna features a MIL-STD design allowing the antenna to be used in the most rugged of environments. The signal reception is unaffected by placement of the antenna. Designed to operate in the most extreme and demanding applications, it gives outstanding results, enabling maximum satellite reception, with ultra-low Dilution of Precision (DOP).
With the antenna's excellent performance and a design engineered for the demanding aviation environment, it is an ideal solution for many commercial and military applications. Built to military standards, it is impact resistant, tolerant of exposure to dust, chemicals and jet fuels, with the ability to withstand shock and vibration. These factors make it ideal for incorporation into unmanned systems such as UAVs.
GPS Source's new GNSS antenna is available in multiple colors and with multiple connector options.