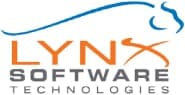 The new Lynx Software Technologies ("Lynx") profile is now live on the Unmanned Systems Technology ("UST") website. The 'Silver' profile highlights the company's expertise in providing hard real-time operating systems and secure hypervisors for avionics, aerospace and defense applications.
Lynx (formerly LynuxWorks and Lynx Real-Time Systems) launched their LynxOS real-time operating system (RTOS) back in 1988, and now the LynxOS 7.0 includes military-grade security functionality built-in to the RTOS. Their new UST profile showcases their core products that are relevant to the unmanned systems industry and features the LynxOS 7.0, the LynxOS-178 RTOS as well as the LynxSecure separation kernel hypervisor.
To find out more about Lynx, please visit their profile page.