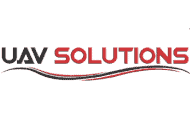 UAV Solutions, Inc. has announced the company received a Master Service Agreement from The Johns Hopkins University Applied Physics Laboratory (JHU APL) for engineering support services. The contract period of performance is for four years with a contract ceiling of $20 million.
Under the agreement, UAV Solutions will provide general engineering services to support APL in the development of unmanned vehicle capabilities and payloads. The engineering services required include engineering, design, manufacturing, testing, and evaluation in the areas of small (less than 600-lb. gross) unmanned vehicles, unmanned vehicle payloads, and associated ground support equipment.
"UAV Solutions has a history of supporting APL prototype and development requests with rapid turnaround times and with high quality products," stated Billie Ann Davidson, vice president of UAV Solutions. "With our full-service manufacturing capabilities, including in-house additive rapid prototyping, we can take concept designs and translate them into functioning components to meet customer requirements."
UAV Solutions, Inc. is a woman owned small business that manufactures, designs, and sells innovative unmanned systems. State-of-the-art facilities allow the company to rapidly design, assemble, integrate, and test high quality production systems. Helping its public and private sector customers fulfill their most important missions is UAV Solutions' passion. More information is available at www.uavsolutions.com.