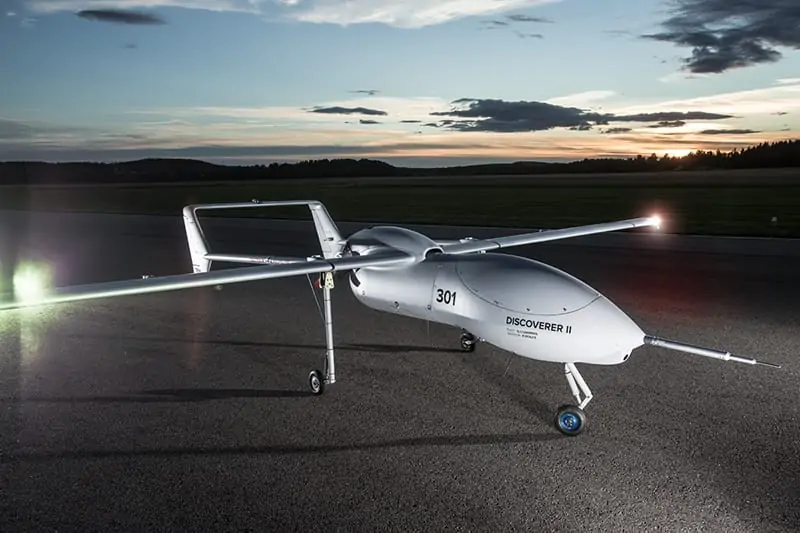 Unmanned Systems Group (UMS) will showcase the Discoverer II Tactical Remotely Piloted Air System (RPAS) at AUVSI's Unmanned Systems 2013 in Washington DC from 12 -15 August 2013, booth #2459.
The aircraft, whose maiden flight took place in September 2012, is the largest RPAS in the UMS inventory and is capable of simultaneous carriage of a high-performance Electro-Optics turret and highly capable Surveillance radar such as the Selex Galileo Sea Spray 5000 series.
UMS will also display the Discoverer lightweight RPAS, capable and with incredible stability in windy conditions for a system of its size; the ATRO-X VTOL RPAS with its unique tip-thrust propulsion system with an unmatched lift capability; and the wider product line from Swiss UAV, including the proven NEO S-300 VTOL system with the reliability and flexibility of it its turbine engine.