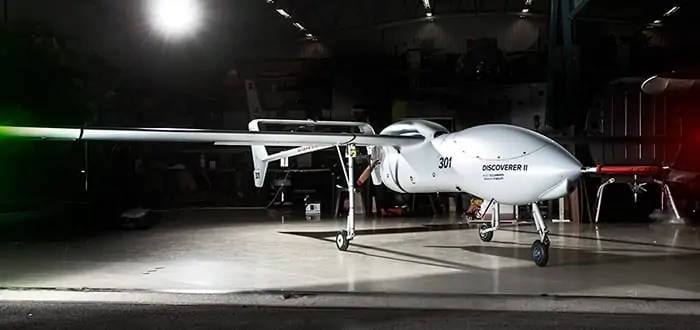 Unmanned Systems Group (UMS) has announced that the maiden flight of the Discoverer II Remotely Piloted Air System took place on 3rd September 2012 from the Karlskoga airfield in Sweden. The production prototype was built in the company's facility in Linköping and was flown by the UMS Head of Flight Operations, Dave Cummins during its 5 hour operational testing.
Dave commented on the flight "I was very impressed with the aircraft's responsiveness and handling characteristics – it was a delight to fly and we are all very pleased with this success story – just 5 months from design to first flight is a measure of teamwork and dedication that is seen within the UMS team. The flight was a great success and we are all very pleased."
The Discoverer II is the largest RPAS in the UMS inventory and is capable of simultaneous carriage of a high-performance Electro-Optics turret and highly capable Surveillance radar such as the Selex Galileo Sea Spray 5000 series.