Small Unmanned Aerial System manufacturer MAVinci will showcase 'MAVinci Desktop', a professional software package for flight planning and UAV control at INTERGEO 2012 in Hannover on 9-11 October.
MAVinci Desktop allows users to handle a wide range of tasks from simple to complex projects intuitively and efficiently. MAVinci Desktop also functions as an interface to several post processing software solutions.
At INTERGEO 2012 MAVinci will showcase the following new features of the software, including:
Work in mountain areas:
Flight plan can automatically adapt to an elevation model
Automatic collision avoidance with moutains based on elevation data
Automatic optimal alignment of flight lines
Combine this feature with the MAVinci Multi-Flight-Planning Tool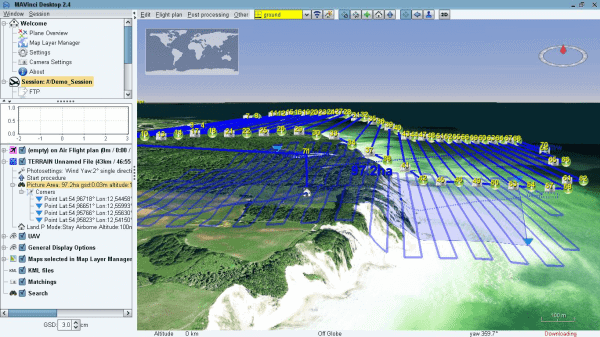 Weather data: Live animated rain rate overlay for Europe/Africa/Asia.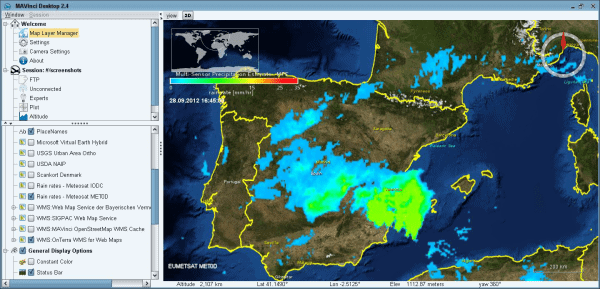 Bing maps support: High resolution Bing images in most areas of the world as basis for flight planning.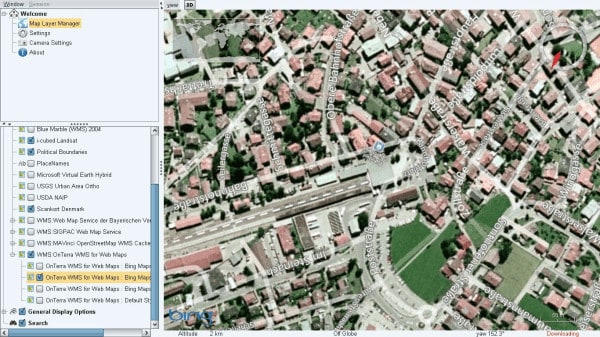 View Processing Results: Improved visualization of local 3d models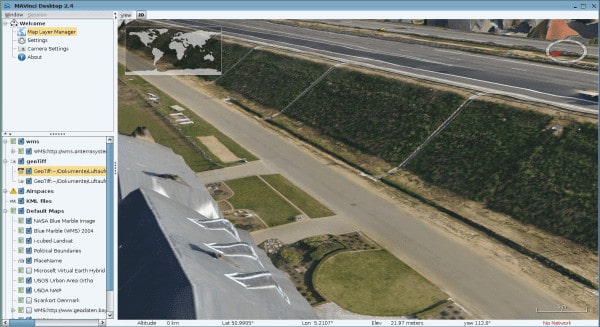 Review single aerial images directly after the flight without post-processing:
Thousands of aerial images can be previewed in MAVinci Desktop without limiting the software operation speed
Improved performance of all post processing solutions due to accurate computation of image orientation and position.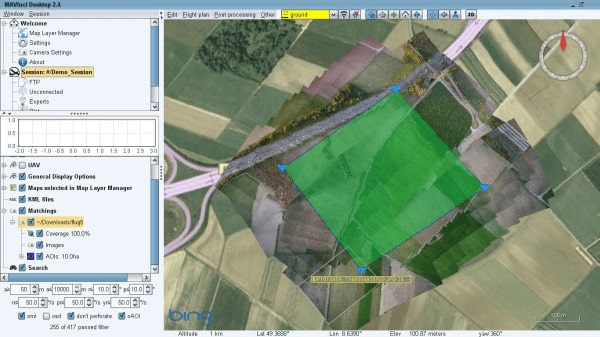 New Post Processing Features:
Interfaces to several processing software solutions (Agisoft Photoscan, Pix4UAV, Enso MOSAIC, Menci APS)
Direct upload tool to personal processing service providers (AeroGis, Geo ID, Icaros, Pieneering).