Webinar Details
Hosted by
July 14, 2020, 12:00 (UTC)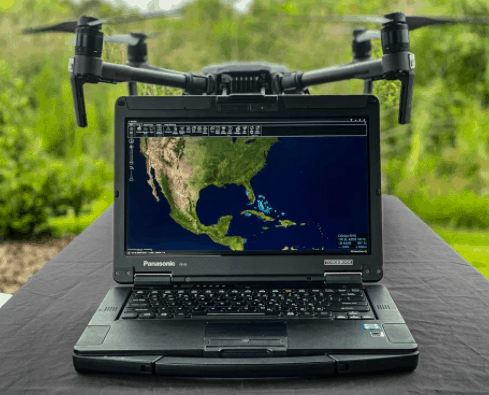 Militaries worldwide are investing in UAV/UAS technology to survey and conduct strategic offensive measures to protect and defend. Small unmanned aircraft systems (sUAS) provide a fast, simple and beneficial tool for C4ISR scenarios.
sUAS allow for a quick deployment by an individual or team and does not require the manpower or resources necessary to operate larger systems. The sUAS are also orders of magnitude less expensive than their larger counterparts. The technology is advancing at such a rapid rate that smaller systems provide the capabilities previously only available to larger vehicles. There are a number of systems that can meet the needs of those who are down-range and those at home. Ground control stations and viewing terminals are critical components of successful capture and execution efforts.
In this webinar, we'll discuss the role that Panasonic TOUGHBOOK plays as a part of numerous UAS deployments and how FLYMOTION provides end to end UAV technology to government and defense, incorporating TOUGHBOOK with users in the field.
Presenters:
Jeff Henderson
Strategic Account Manager, Army/Special Services, Panasonic
Ryan English
CEO and Co-founder, FLYMOTION
Robert K. Ackerman
Editor in Chief, SIGNAL Magazine