Webinar Details
Hosted by Synspective
November 19, 2021, 06:00 (UTC)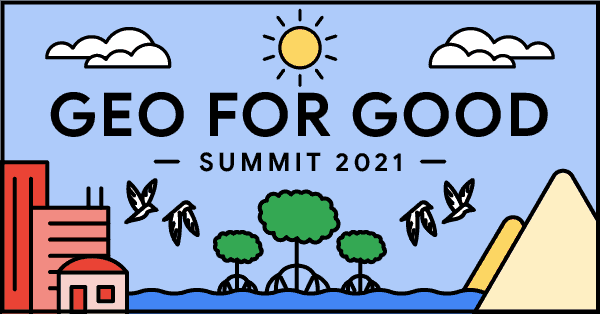 Join us in this meetup to discuss how we can empower people to tackle the next challenge of our times. As governments and scientists heavily rely on GIS data to understand and take action against climate change. We will explain how we can give this information to everyone, which is a key matter in solving the problem.
​​​​
About Geo for Good
The Geo for Good Summit is an annual conference geared toward nonprofits, scientists, government agencies and other change-makers who want to leverage mapping tools and technology for positive impact in the world. The Summit is an opportunity to hear the latest updates about our mapping technologies and learn how others in the community are using these technologies for impact.
Register here and join us on November 19, 2021 3:00 PM – 4:00 PM, Tokyo Time, GMT+9
​​​​About SYNSPECTIVE
Synspective (Japan) is a one-stop geospatial solutions provider for solution services with satellite data, and the development and operation of SAR satellites. Having their own satellites and advanced analysis technology allow them to respond to new customer requirements quickly, provide clients with use-friendly information and engage in reliable data acquisition.