Webinar Details
Hosted by OxTS
February 23, 2023 , 14:00 (UTC)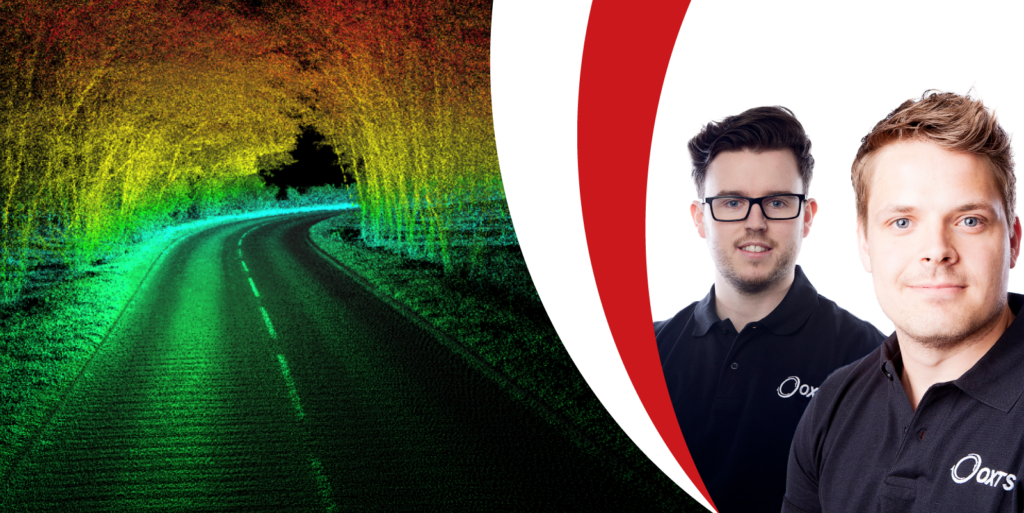 The increasing popularity of LiDAR for autonomy and survey perception applications has in turn enabled developers to increase performance of these sensors while improving affordability all the time.
This performance improvement has seen LiDAR become a valuable localisation aiding source capable of enhancing navigation data quality in urban environments.
On Thursday, 23rd February, at 14:00 hrs (GMT) OxTS Head of Product – New Technology, Paris Austin, will be joined by OxTS Director of Core Markets, Simon Thompson, to discuss how sensor fusion using LiDAR can improve the quality of navigation data for groundtruthing and georeferencing applications.
During the webinar you will learn more about:
The concept behind sensor fusion using LiDAR
How OxTS is integrating LiDAR into its sensor fusion framework and the value our customers will see
What the future holds for sensor fusion at OxTS
The webinar is free to attend and a copy of the recording will be sent out to everyone who registers.