Webinar Details
Hosted by TE Connectivity
August 18, 2021, 15:00 (UTC)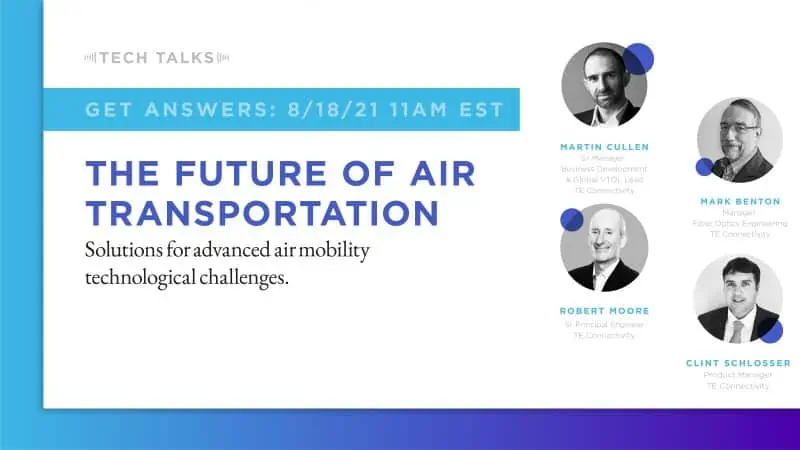 Get expert insight on the challenges and opportunities of eVTOL connectivity…
As a go-to innovation partner, TE is helping connect the future of flight and opening new possibilities for urban air mobility (UAM). Join this live webinar on August 18, 2021 to learn how TE is helping engineers overcome the toughest eVTOL challenges. Such as minimizing weight and optimizing power for successful takeoff and a quieter and environmentally cleaner alternative to today's transportation. Explore the benefits of a "follow-the-wire" approach and how using TE technologies and expertise will help advance UAM avionics.
Gain key insights on current trends in the urban air mobility market.
Strategies for meeting standards and addressing design challenges.
Discover how TE's interconnect solutions and expertise can assist engineers in designing for reliability, miniaturization, and durability.