Webinar Details
Hosted by
January 28, 2021, 03:00 (UTC)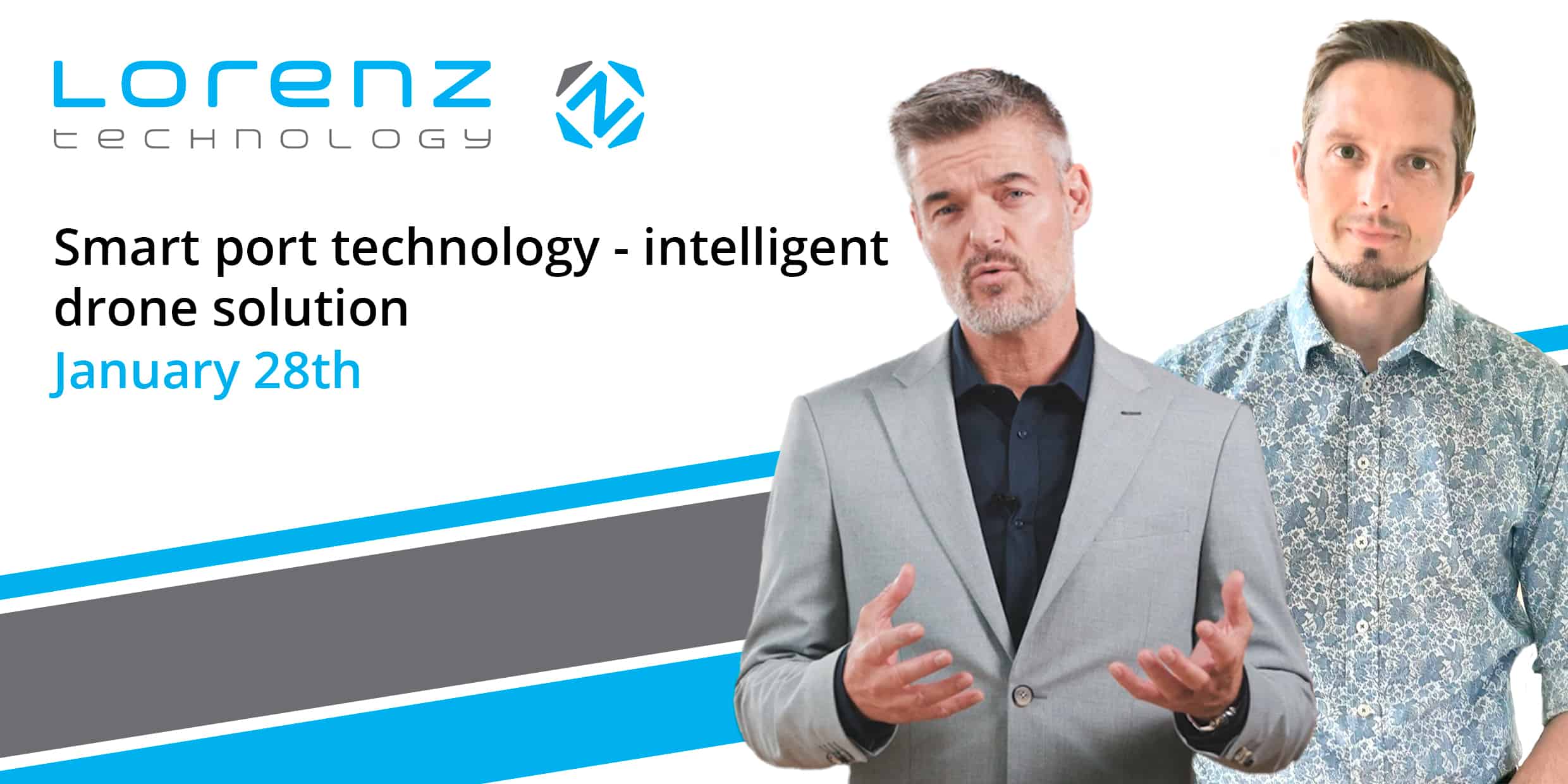 Thursday January 28th 10.00 – 10.45am CET
As inspiration and information, Lorenz Technology presents a webinar on the intelligent drone solution designed for larger industrial ports. You are invited for a brief virtual session which will provide you with knowledge on:
Automated quay inspections
Updated maps in real-time
Infrastructure inspections and AI detection performed by drone
Gathering of digital data
Live from the Odense Robotics Cluster in Denmark, you will meet Søren Land and Jesper Bach, who will give you an exciting introduction of the advanced drone technology for ports developed by Lorenz Technology since 2017.
The program will be short and precise, but with room for questions from the audience.
10.00 Welcome by Søren Land and Jesper Bach
10.05 Lorenz AI-Link®, Lorenz Hive, drones and technology
10.15 The business case and experiences from Port Esbjerg*
*Covering 4,500,000 M2 while handling 4.3 million tons of cargo and called 5,696 vessels during 2019
10.25 Q&A – Have your questions ready for the live session of answers
The webinar will be conducted at Zoom and you are to register at the Lorenz Technology website to receive the participation link. The webinar will be held in English and hosted by Sales Director Søren Land and Sales Manager Jesper Bach.
With online greeting from Lorenz Technology
We look forward to "seeing" you