Webinar Details
Hosted by
October 28, 2020 - Available on Demand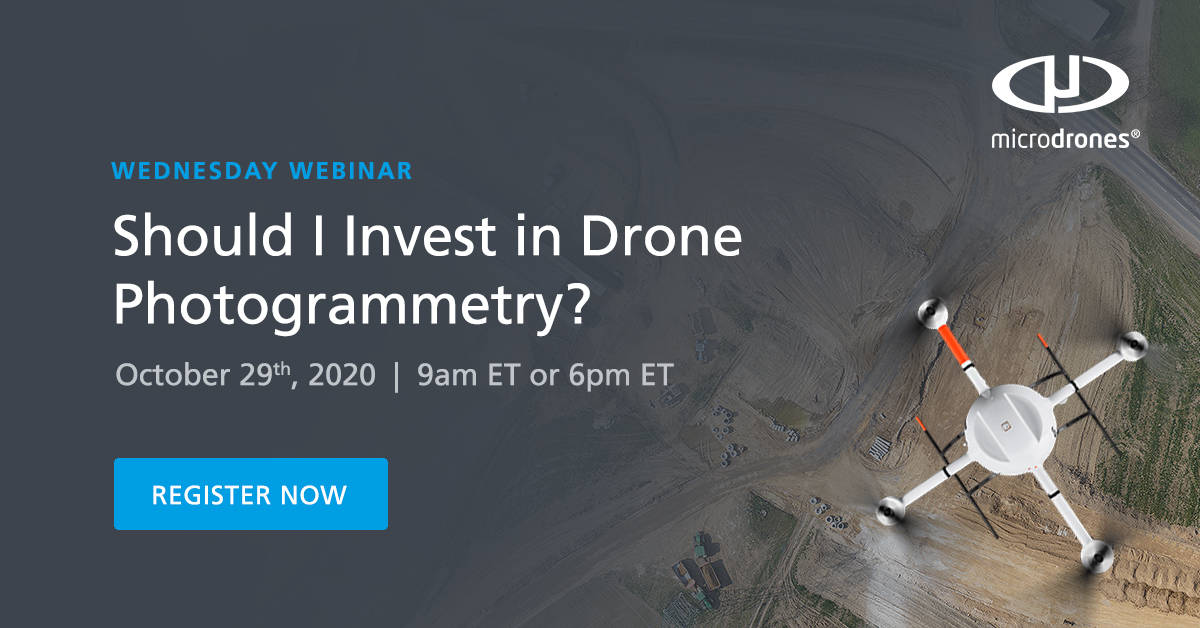 Drone Photogrammetry is having a serious impact for professionals like you, both in terms of efficiency of data collection and generation of geospatial deliverables.
Join Microdrones and explore how our photogrammetric drone solutions, like the mdMapper1000DG aaS, help cut costs, save time, and push limits – all without Ground Control Points.
The presentation will feature unique applications, use-cases, and show you just how easy it can be to add drone surveying to your workflow.
We'll explain how you can conquer large surveying or mapping projects in a fraction of the time and master your geospatial data by putting direct georeferencing to work for you.
In this one-hour webinar we will cover:
The Microdrones mdMapper family of Integrated Solutions
The savings compared to traditional surveying.
Use case examples and overview of the Microdrones workflow
Review the final deliverables and photogrammetric data
Invitation for a special offer for attendees only.