Webinar Details
Hosted by
April 22, 2021, 10:00 (UTC)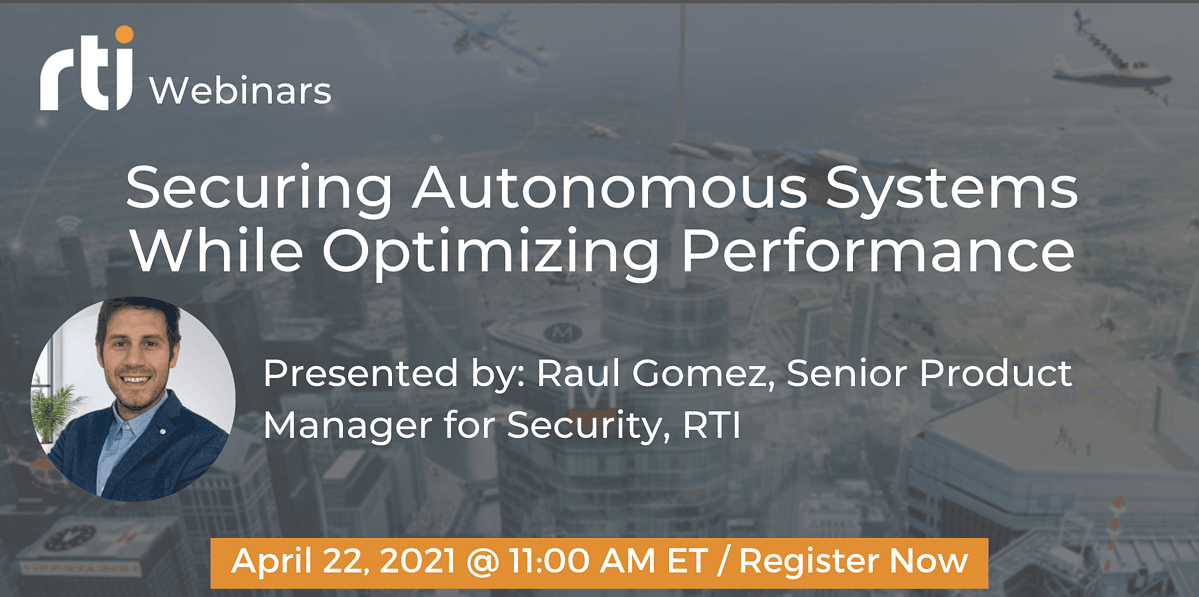 The open Data Distribution Service (DDS) standard has been widely adopted for complex and demanding autonomous systems that require low-latency, highly reliable, and scalable data communications, such as autonomous cars, medical robotics and unmanned aircraft.
Securing these systems requires careful architecting. Not all system components can be trusted at the same level and, so, not all data flows will present the same security requirements. Homogeneously applying the highest security functions to the entire system can have a severe impact on in performance.
RTI Connext® DDS Secure is a connectivity framework that enables system architects to build secure and scalable systems of systems. Built on the Connext databus, and fully compliant with the OMG® DDS Security Specification, Connext DDS Secure provides the flexibility to implement capabilities required by their systems, such as authentication, encryption and access control, in a pluggable manner.
Learn about RTI Connext DDS Secure and how its Fine- Grained Security Model allows system architects to secure systems without compromising performance.