Webinar Details
Hosted by
March 2, 2021, 13:00 (UTC)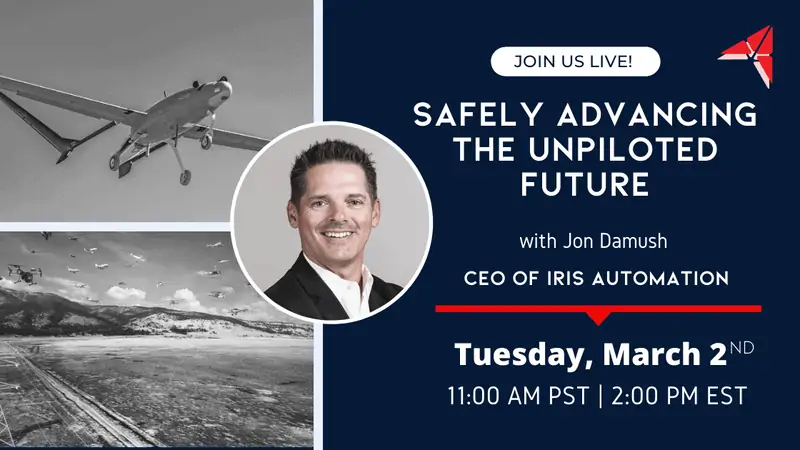 How are new technologies being introduced without negatively impacting safety in aerospace?
In this Ask Me Anything we'll discuss how Iris Automation is bringing novel computational techniques and aviation systems to enhance the safe integration of piloted and unpiloted systems.
Join us for a crisp 30-minute Iris "Ask Me Anything" session with Jon Damush, Chief Executive Officer at Iris Automation.