Webinar Details
Hosted by ANYbotics
April 5, 2022, 13:00 (UTC)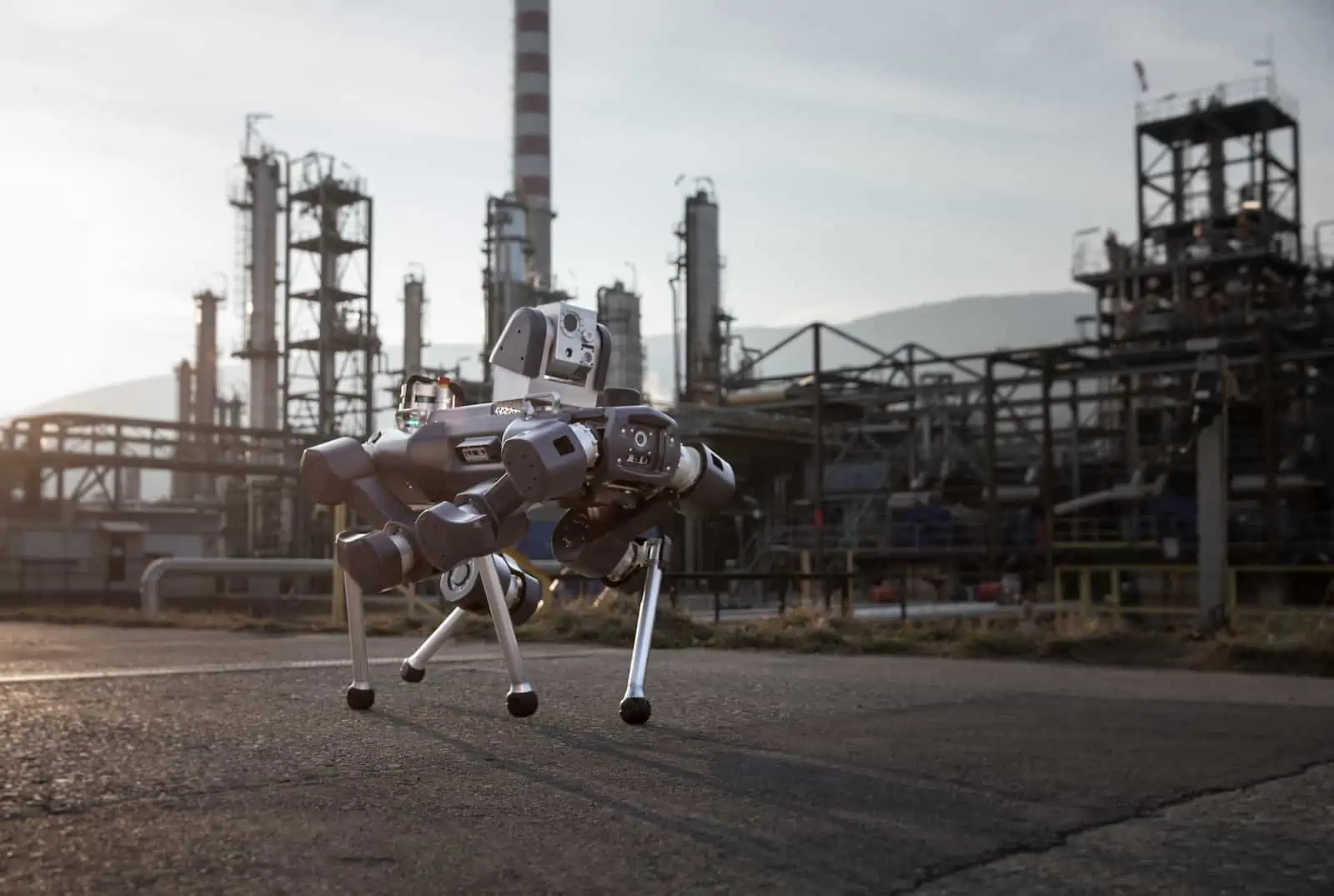 Join this 45-minute webinar to learn about the technology and impact of automating routine inspections in the Oil & Gas and Chemicals industries. ANYbotics will provide an overview of the current technologies and host an interactive discussion with leading Oil & Gas and Chemicals operators regarding their insights in automated robotic inspections.
In this webinar we will cover the following topics:
State of the art in automating routine inspections with autonomous robots
Challenges in integrating robotics in the Oil & Gas and Chemicals operations
Introduction to the Ex-proof legged robot ANYmal X as end-to-end inspection solution
Application areas of robotic inspections to improve HSE, increase operational efficiency, and enable remote operations
Outlook on scaling robotic inspection across the Oil & Gas and Chemicals production chain
Q&A session with live audience
Speakers:
Dr. Péter Fankhauser
Dr. Péter Fankhauser is co-founder and CEO of ANYbotics. He holds a robotics doctorate degree from ETH Zurich and has been co-developing the technology behind the company's products. Since the foundation of ANYbotics in 2016, Péter has been leading the company with the vision to create a workforce of autonomous robots.
Enzo Wälchli
Enzo is the Chief Commercial Officer of ANYbotics and leads the marketing, sales and field engineering activities. He holds a Double Master's Degree from University of St. Gallen and spent the last decade in marketing, sales and business development for innovative solutions in the Oil & Gas, Power Generation and Construction industries.