Webinar Details
Hosted by Phase One
September 20, 2022 , 13:00 (UTC)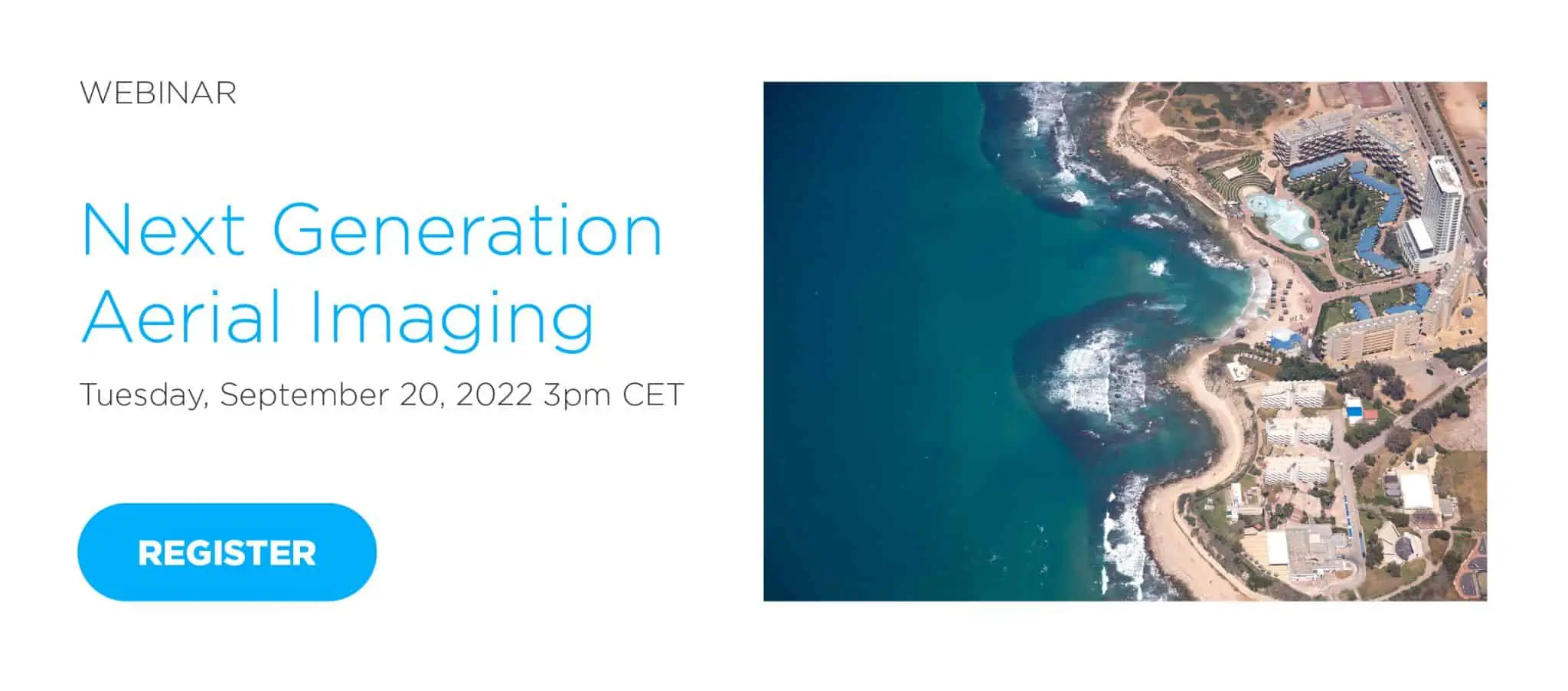 Join us for a webinar where we discuss the future of aerial mapping and showcase how modern technology can help you increase productivity and reduce time spent on aerial mapping missions.
In this webinar, we will demonstrate how the use of modern technology, like Bayer pattern sensors, provides a much better GSD/Coverage for any given pod size. It creates much better results than pan sharpening technology, and at the same time reduces complexity of the mission significantly and thereby also improves productivity. Phase One has been the leading developer of high-end Bayer processing algorithms and software for almost 30 years and we have made it a business priority to keep pushing the limit of Bayer processing quality.
In the webinar, you will also be introduced to the new PAS 880i that offers the same outstanding image quality and unsurpassed image capture rate (2 frames/second) that gained its forerunner a reputation for reliability and productivity. The PAS 880i covers a wide swath across-track: more than 20,000 pixels in nadir and 14,000 pixels in each of the obliques, operated at a variety of airspeeds, altitudes, and lighting conditions. It is the only solution in the market that can capture the highest resolution, blur-free images under the same flying altitude and speed conditions for nadir and oblique simultaneously.
Join us as we guide you through our next generation aerial solutions. Register >>