Webinar Details
Hosted by Skyhopper by Mobilicom
July 7, 2021, 14:00 (UTC)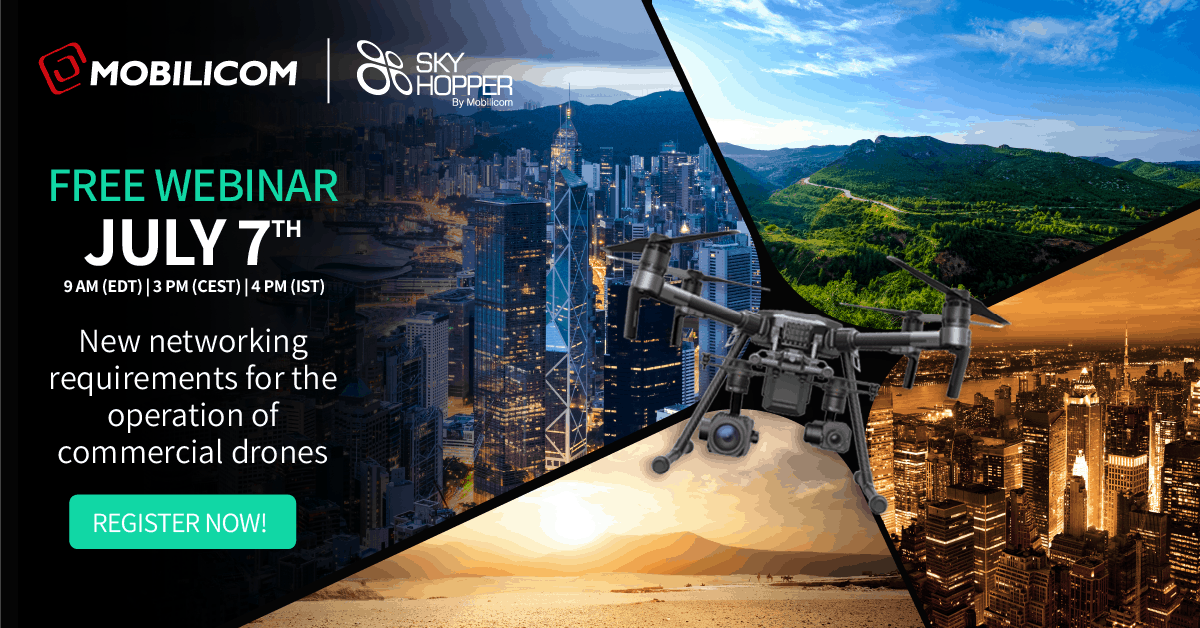 The UAV's operational needs are rapidly growing and creating the requirements of new communication with high networking capabilities.
This webinar session will cover the major changes, with special focus on public safety and delivery verticals as well as the use cases in which there was a need of a networking solution that ensures mission continuity always and anywhere.
Mobilicom is an End-to-end provider of Cybersecurity and Smart solutions for Drones, Robotics and Autonomous platforms. With versatile network topologies and large product portfolio, Mobilicom caters to every deployment and project scope from small to large scale with the highest flexibility, reliability and mobility in the market. Mobilicom's product portfolio is fully designed and developed in-house and relies on extensive know-how and experience leading communication systems development worldwide.