Webinar Details
Hosted by RTsys
July 5, 2022, 10:30 (UTC)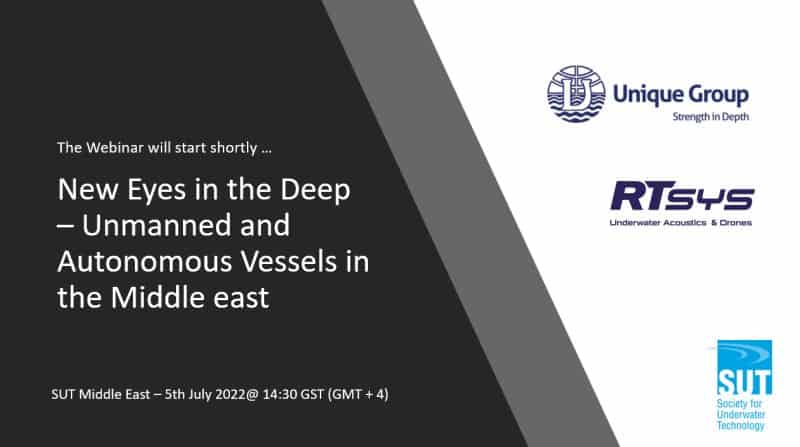 Overview of Autonomous Underwater Vehicles (AUV) & Unmanned Surface Vessels (USV) technology & prospects for the Middle East
Corentin Troussard from RTsys and David Rennie from Unique Group will present:
ASV new technological developments and working examples from the Survey and Inspection field – Uniqe Group
Evolution of AUV technology, and practical example of its use in the subsea, offshore, marine domain – RTsys
RUBHY acoustic buoy or how to Comply with Underwater Noise Regulations during Offshore Construction – RTsys
RTsys specialises in underwater acoustics and Autonomous Underwater Vehicles (AUV). The company develops solutions for submarine, diving and mine countermeasures, acoustic recorders, buoys, datalogger and stations.
Unique Group delivers bespoke, off-the-shelf engineering solutions and cost efficiencies across the oil and gas supply chain. Working onshore, offshore, surface and subsea offering reliable and proven Autonomous Survey Vessel (ASV) solutions.
Q&A and event moderated by Trevor Hughes at Unique Group