Webinar Details
Hosted by SBG Systems
September 1, 2021, 08:00 (UTC)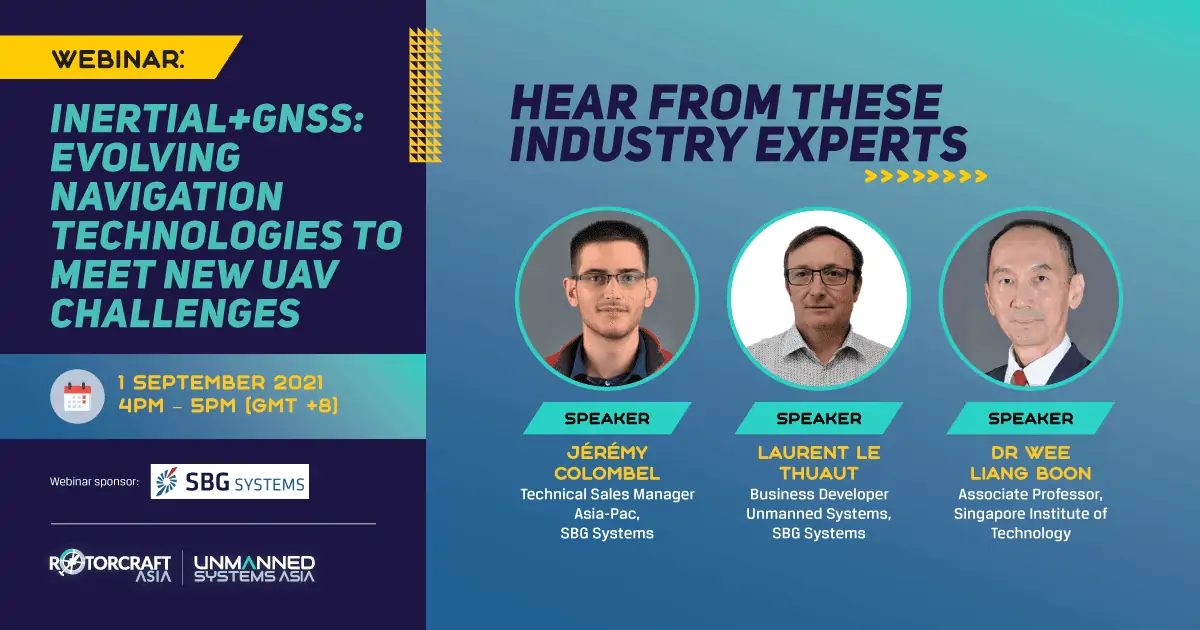 UAV navigation simplifies tasks and saves time; and they are widely used in many industries today. But let's not forget that this is possible because of evolving technology in recent years; particularly in the area of motion and navigation technologies.
This webinar will review some UAV challenges such as urban air mobility, building inspection etc. It also discusses how inertial technology combined with GNSS has evolved to meet these challenges. The session also explains how these technologies work and their applications such as navigation, pointing, acquisition, and more.
Agenda:
Evolution of UAV Development, and UAV application challenges
How does inertial + GNSS technology works, and what are the latest developments?
Inertial Navigation Systems for UAV applications

Use for Navigation: Flight controllers
Use for Pointing: Communication systems
Use for Acquisition: Aerial survey

 SBG Systems expertise
Q&A Session
We have the pleasure to welcome Dr Wee Liang Boon, Associate Professor at the Singapore Institute of Technology, as a speaker for this webinar.
The webinar is organized by Rotorcraft Asia and Unmanned Systems Asia show team.