Webinar Details
Hosted by Phase One
November 30, 2022 , 13:00 (UTC)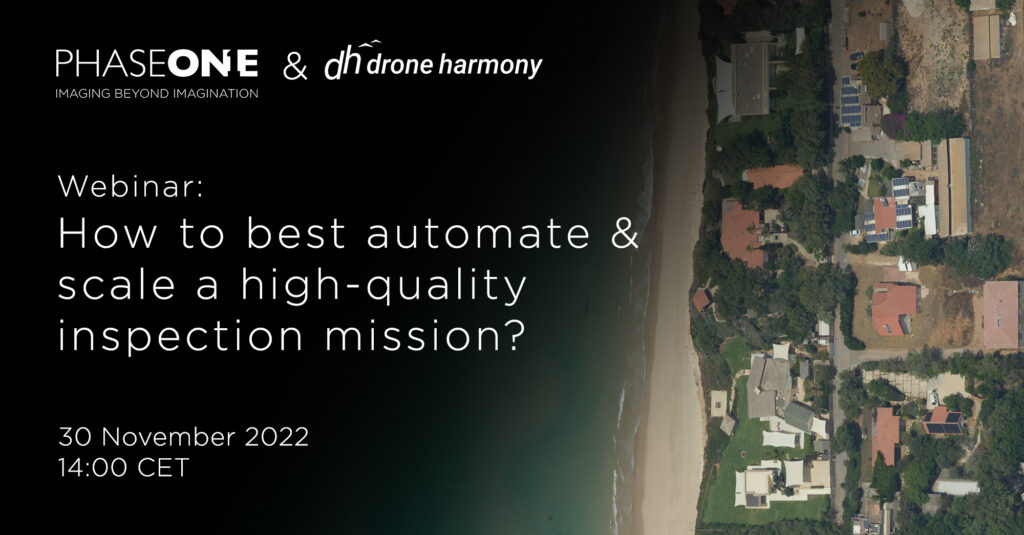 Join this webinar to discover how you can increase productivity and dependable image quality for consistent and scalable operations.
Drone Harmony and Phase One's integration improves upon productivity, accessibility and flexibility by providing an automated mission planning tool. Alongside Phase One's 100MP sensor, this solution lowers the likelihood of needing to repeat complex vertical inspection assets while simultaneously granting superior efficiency and data quality to that obtained through manual flight.
In this webinar you will learn about:
How to create an end-to-end inspection workflow offering a seamless and scalable process to capture sub-millimeter inspection grade data for unbelievable 3D modeling
How you can capture less images, but still get the same results
How Drone Harmony has integrated the new Phase One Smart Focus bracketing and what benefits that comes with
How to get the most out of the Phase One P3 camera
Everyone who attends the webinar will be offered a 15% discount for a Yearly Professional Drone Harmony Enterprise subscription, which allows the use of PhaseOne P3 camera. All webinar attendees will also get a voucher code to claim a free vehicle mount when purchasing a Phase One P3 camera.