Webinar Details
Hosted by Unleash live
December 8, 2022, 02:00 (UTC)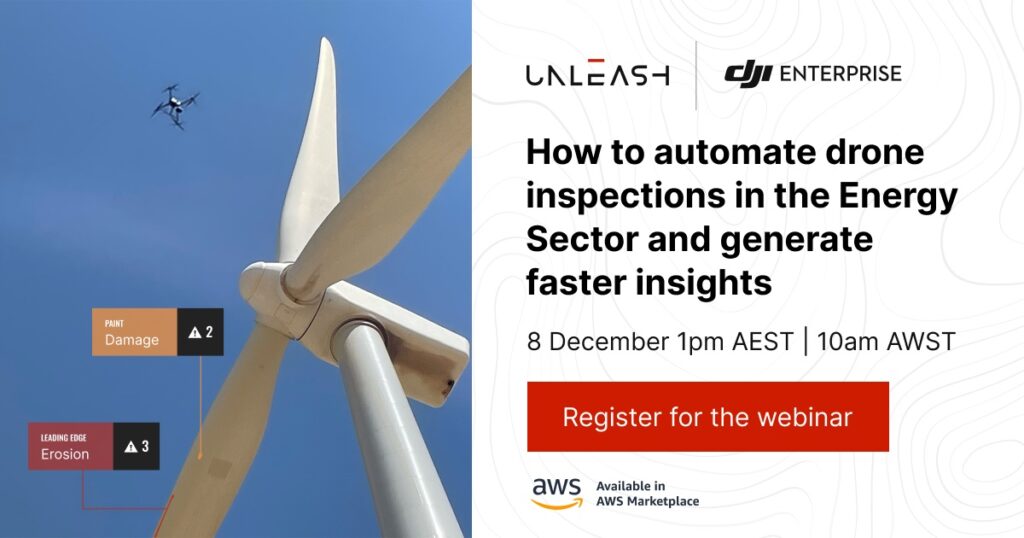 Join this webinar to see how a wind turbine is inspected 8x faster than a manual inspection with a DJI drone and Unleash live's trailblazing Autofly solution and visual analytics platform.
The discussion will feature the latest developments in the DJI Enterprise drone product line and a demonstration of real-time live streaming, collection and analytics of the visual data.
You'll learn how to generate fast, automated insights and deployment options for all your visual inspection needs on one platform.
Register now to save your seat!