Webinar Details
Hosted by FlytBase
November 9, 2022, 11:00 (UTC)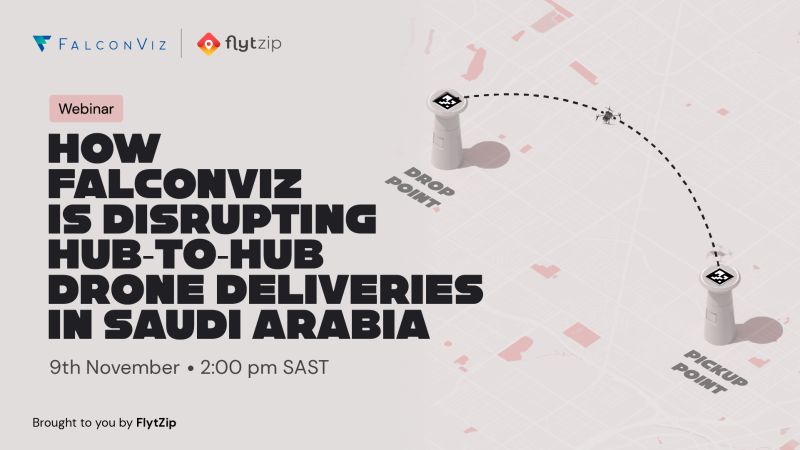 Starting with a pilot on a carpet at the KAUST University's Discovery Square, to mastering the operations and technology needed for a full-scale deployment of hub-to-hub drone deliveries throughout the Kingdom of Saudi Arabia, the FalconViz team has come a long way.
Join FlytBase on this webinar to learn how FalconViz, a leading drone service provider in Saudi Arabia, is bringing drone deliveries to the public at large  with the assistance of KAUST Smart Initiative and the Saudi Ministry of Communications and Information Technology's digital transformation unit.
What can you expect from the webinar?
How FalconViz alms to realize Vision 2030 with technology localization and transfer
The different collaborating technology platforms enabling drone deliveries
The goals to be achieved by using drones for delivery in Saudi Arabia
Key takeaways and FalconViz's plan for expansion across the Kingdom