Webinar Details
Hosted by Harxon
April 27, 2023, 11:00 (UTC)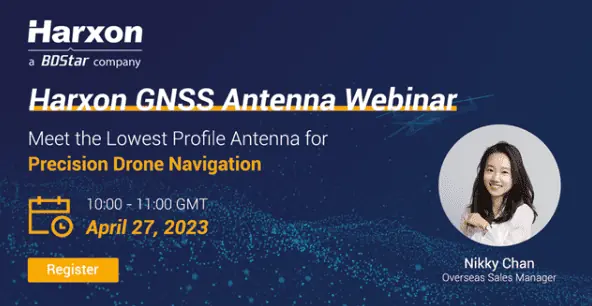 Meet the lowest profile antenna for precision drone navigation
Join Harxon for the debut of the lowest profile helix antenna – The HX-CUX012A.
Featured Speaker: Nikky Chan, Overseas Sales Manager at Harxon Corporation
The webinar will feature an introduction to the Harxon Helix Antenna family which has evolved into 4 series and features millimeter level accuracy as well as being multifunctional, customizable and easily integrated.
Included in the webinar will be a How-To Guide on choosing, integrating and installing helix antennas for drones. 
Leave a message on the topics you are interested in and the questions you'd like to ask: Register Here >>