Webinar Details
Hosted by Iris Automation
February 10, 2022, 19:00 (UTC)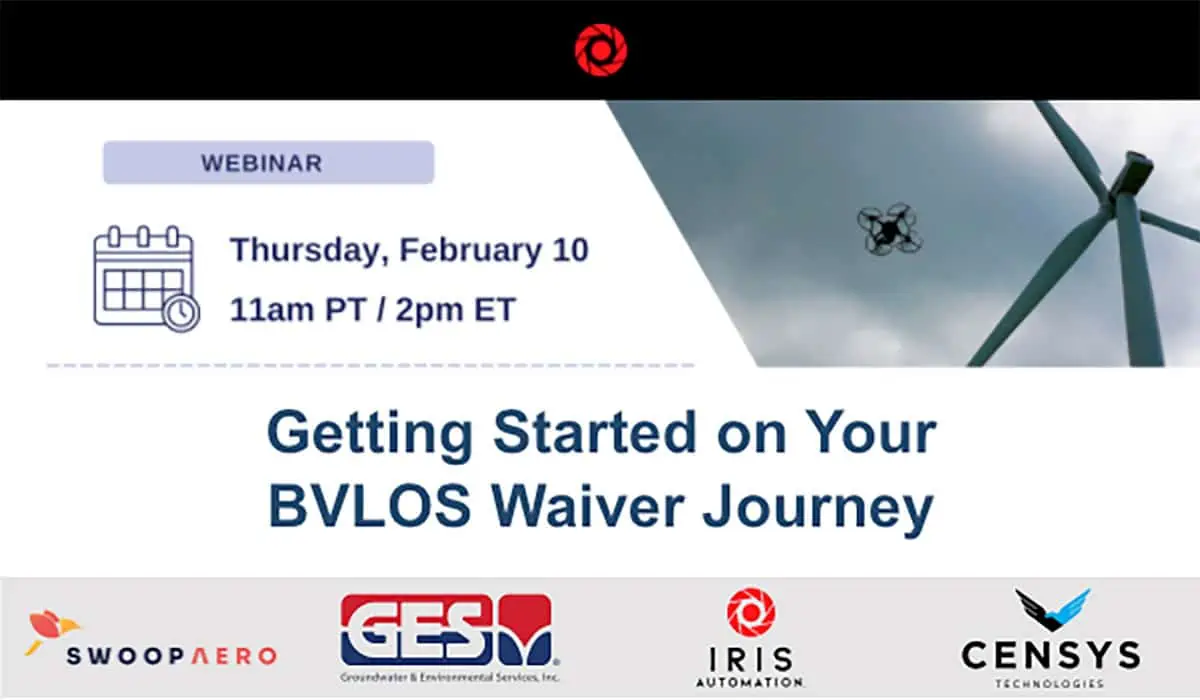 Demand to fly BVLOS has surged as operators look to capitalize on the efficiency of operations seen across use cases from infrastructure inspection, drone delivery, site surveying, mapping and more. Current requirements ensure this is done safely, but the waiver application process – both in the US and overseas – can often be difficult to navigate.
In this webinar we'll discuss:
waiver timeline expectations and why you should get started now
overview of recent notable BVLOS approvals and common elements
how approvals open the door for cost reductions across scalable and repeatable operations
Join leaders from Swoop Aero, GES Groundwater & Environmental Services, Censys Technologies, and Iris Automation for a panel discussion and have your questions answered live.