Webinar Details
Hosted by MicroDrones
June 9, 2021 - Available on Demand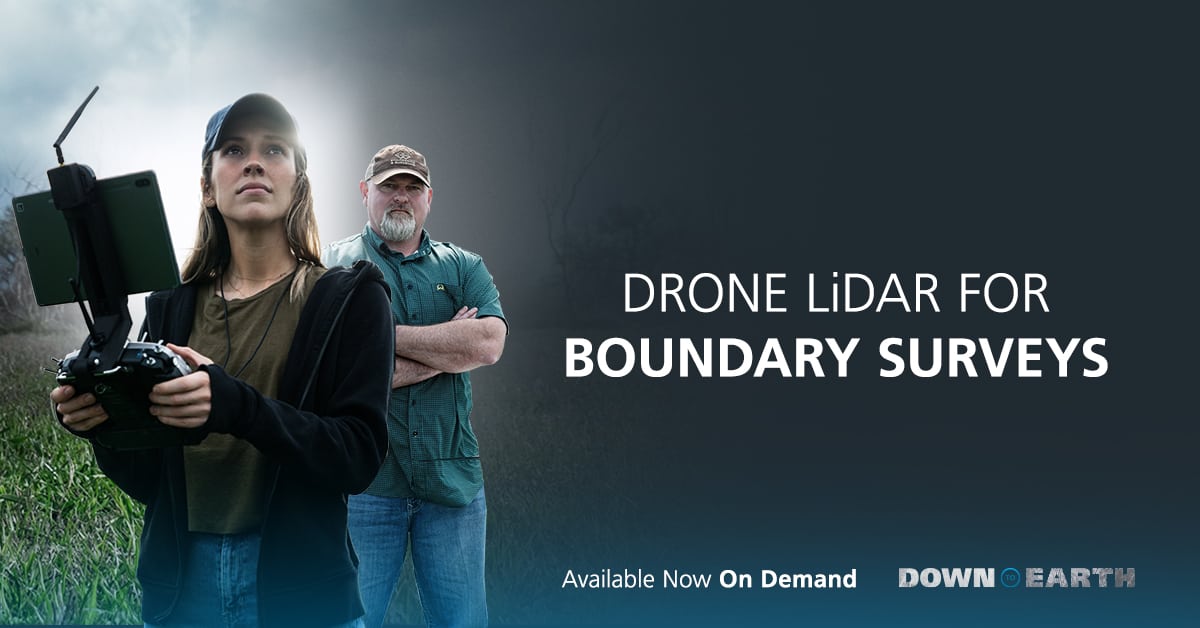 How to do boundary surveys with Drone LiDAR
In this webinar premiere, see how the team at Carlson, Brigance & Doering, Inc. (CBD), a civil engineering and surveying firm in the Austin Texas area, is using drone LiDAR to create updated, accurate boundary surveys.
On these new episodes of Down to Earth, their UAV Pilot and GIS Specialist, Laura Brown, is sent into the hill country of Southern Texas to perform a land survey of a 550 acre tract of land that borders the Colorado River. However, the boundary follows the low bank of the river, which has changed significantly since the original survey from the late 1800s.
Over 14,000 linear feet of steep banks, muddy terrain, and rushing water make this a very challenging and lengthy project for conventional surveying- which is why Laura will use drone LiDAR to generate the topography of the high and low banks along with the edge of the water to determine the boundary survey.
See if Laura and the team at CBD can overcome the Texas-sized challenges and help deliver the project on time.