Webinar Details
Hosted by Ramco
September 9, 2021, 02:00 (UTC)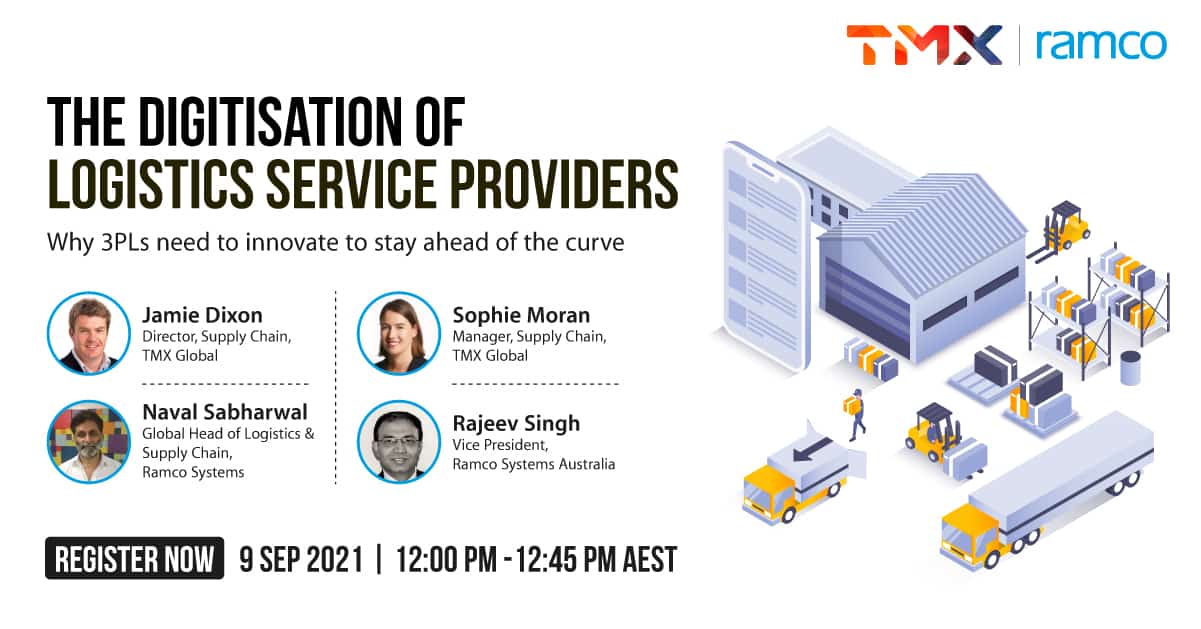 Digitisation of Logistics Service Providers: Why 3PLs need to innovate to stay ahead of the curve
Date: Thursday, 9 Sept 2021 | 12PM AEST, 10 AM SGT
Join us LIVE and learn about:
The current challenges for 3PL and why it's critical for them to Innovate.
The technology blueprint that will open a wide spectrum of Opportunities for LSPs
Use cases on Automation, Optimisation, and Intelligent Visibility.
Future trends that will shape the industry for the next decade.
Speakers:
Jamie Dixon – Director, Supply Chain, TMX Global
Sophie Moran – Manager, Supply Chain, TMX Global
Naval Sabharwal – Global Head of Logistics & Supply Chain, Ramco Systems
Rajeev Singh – Vice President, Ramco Systems Australia