Webinar Details
Hosted by Iris Automation
June 23, 2021, 19:00 (UTC)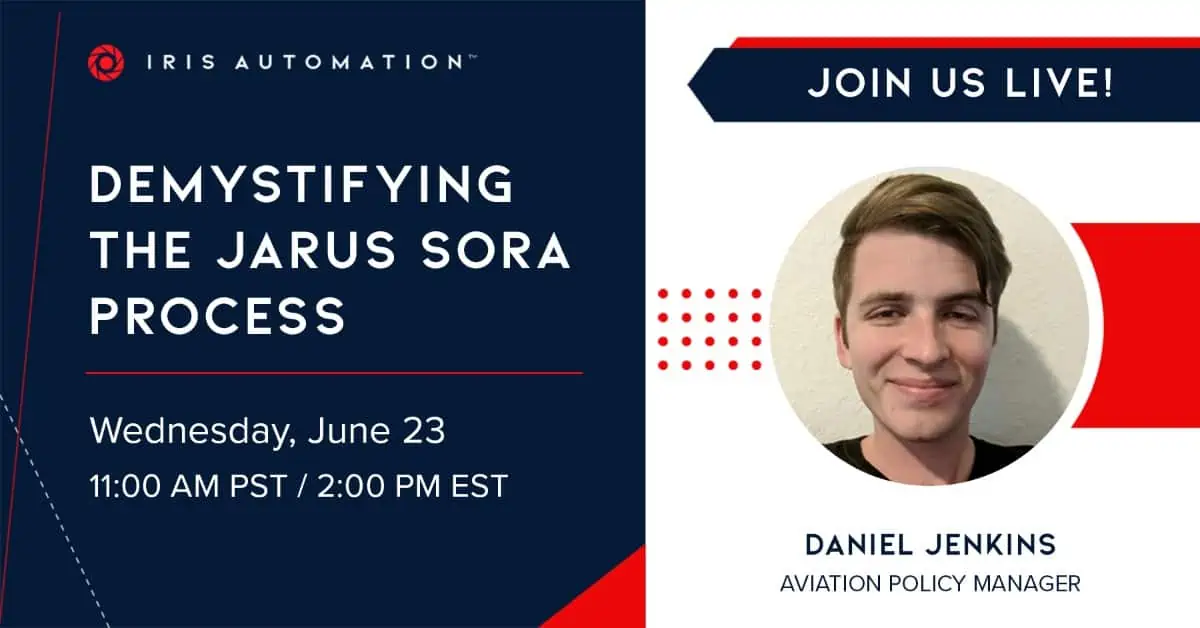 We're often asked about what it takes to get BVLOS waivers—while there's no silver bullet answer, the first step is understanding the risks involved in the envisioned mission.
The JARUS Strategic Operational Risk Assessment (SORA) is a risk assessment and mitigation process seen as an acceptable means of compliance for Operational Risk Assessments in order to achieve a waiver/permissions approval from a regulatory authority. In this AMA we'll walk you through this complex process, step-by-step.
Join us for a crisp 30-minute Iris "Ask Me Anything" session with Daniel Jenkins, Aviation Policy Manager at Iris Automation.