Webinar Details
Hosted by
December 2, 2020 , 08:30 (UTC)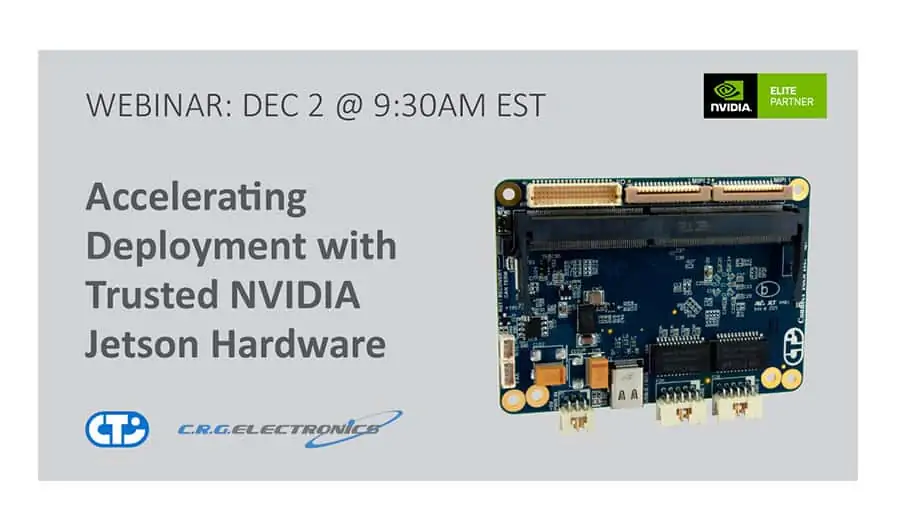 Join Connect Tech and CRG Electronics for an exclusive webinar discussing the latest NVIDIA Jetson hardware solutions.
Patrick Dietrich, Connect Tech CTO, will focus on developing edge solutions through Jetson platform accelerated technology and the hardware designed to rapidly get solutions to market. Don't miss your chance for a peek at new Connect Tech solutions, launching in early 2021!
Speakers:
Patrick Dietrich, CTO, Connect Tech Inc.